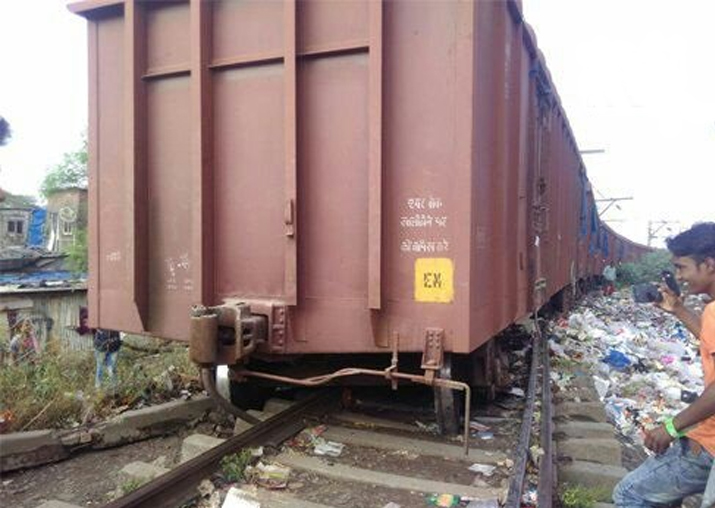 A compartment of a goods train today derailed near Diva junction station between Mumbra and Kopar of Maharashtra. According to news agency ANI, movement of local trains on the Central line has was disrupted due to the derailment.
The work to restore the movement of traffic on the Central line is underway. The Central line consists of 24 stations from Chhatrapati Shivaji Terminus to Kalyan Junction. 
The agency said that there has been no reports of any casualty in the incident.
#Mumbai: A bogey of a goods train derailed near Diva junction station ,local services on central line disrupted. No injuries reported. pic.twitter.com/oGtQX84VyK

— ANI (@ANI) December 6, 2017
Diva junction station was opened in 1877. It is a major junction in the Central railway of Mumbai. 
The restoration work could take some time because Diva has no convenient approach from nearby areas via road . The place is however easily approachable by trains.
The 1.3 km long Parsik tunnel built during the British Rule ends at Diva.
It was in December last year, fast locals were given stoppage at the Diva Junction.