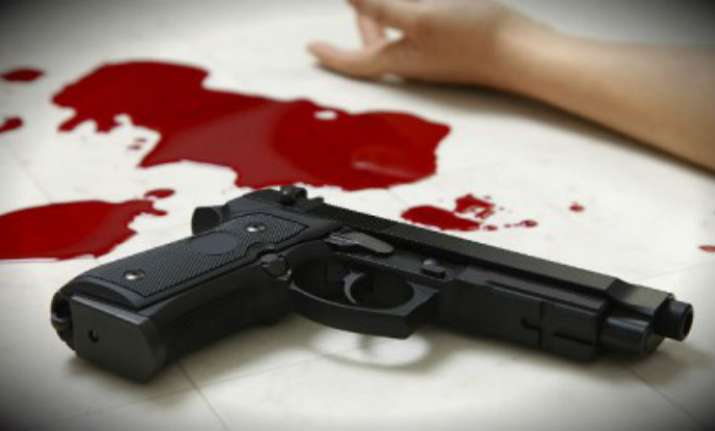 In a shocking incident, a 42-year-old man shot his neighbourhood couple after a tiff over a minor issue of drying a mattress on their common boundary wall in New Shanti Nagar area of Vijayanagar, Ghaziabad, on Sunday. 
After killing the couple, the accused, identified as Manoj Gupta, ran after their son and fired at him too but was overpowered by policemen who reached the spot soon. 
According to the police, Manoj is a jalebi seller who was living alone in the house for the past 15 years. 
On Sunday, his neighbour, Mamata Gautam (48), wife of Balbir Gautam (53), kept a mattress to dry on the boundary wall of their house. As the boundary wall is common for both houses, half of the mattress was touching Manoj's terrace.
They had a heated altercation over the matter after which Gupta brought out a country made pistol from his house and fired at Balbir Gautam.  
"The accused then climbed the stairs of the victim's house where his wife was combing her hair and shot her too," Rajesh Kumar, acting SP (city) was quoted by Times of India as saying. 
The two were rushed to MMG hospital where they succumbed to their injuries.
Soon after, the police were informed by one of the neighbours. The accused, meanwhile, was roaming on the roads of the locality with the loaded pistol, chasing one of the sons of the couple. 
"The accused had gone crazy and could not manage his anger. He was trying to kill one of the two sons of the couple when we reached there. He even fired at him a couple of times but we intervened and caught hold of him," said Neeraj Kumar, SHO, Vijayanagar police station. 
It is reported that the couple used to have minor arguments with the accused over improper disposal of garbage outside their house among others.