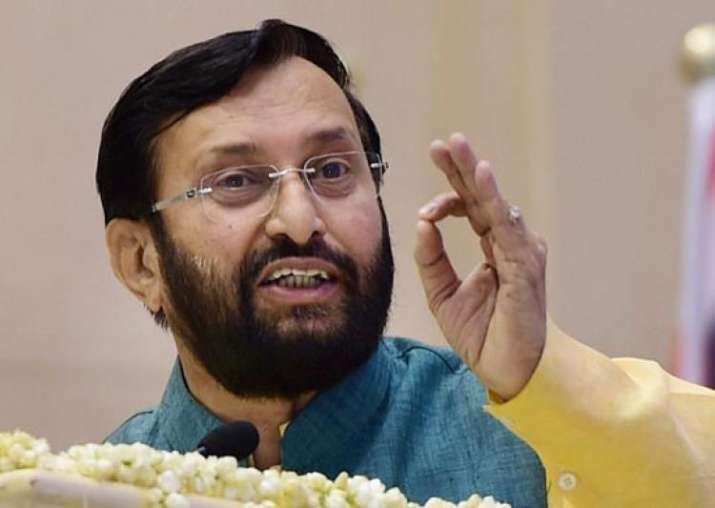 Union Minister Prakash Javdekar on Saturday said that the agitation of farmers will stop once his government announces the support prices for crops.
"They will get to understand when the prices will be declared. The agitation will stop then," Javdekar said.
Javdekar said that the Narendra Modi government's plan was to provide a "long-lasting" solution to the issues being faced by the farmers.
"I will not try to comment. I don't want to subscribe (to) motives now for farmers' agitation. People are seeing it and people are responding to it," Javadekar told media persons at the Press Club when asked if he sensed any political agenda in the 10-day protests.
Asked if the protests would affect BJP's prospects in the upcoming polls, Javadekar said: "Elections are coming up in Madhya Pradesh, Rajasthan and Chhattisgarh. Ours is a democratic country. We don't oppose anybody agitating. We are giving the solution which will be long-lasting and which will empower farmers."
Javdekar's remarks came on a day when Congress President Rahul Gandhi threw his weight behind the farmers protesting nationwide and announced that he would address a farmers' rally in Mandsaur on June 6.
"Every day, about 35 farmers commit suicide in our country. To attract government's attention towards the agrarian crisis, farmers are forced to protest for 10 days. I'll address a rally in Mandsaur on June 6 to stand with them in their struggle," Rahul Gandhi tweeted.
Among the states where farmers are pressing for their demands including loan waiver and right price for crops are election-bound Rajasthan and Madhya Pradesh.
A few farmer organisations have also called for boycott of wholesale markets in states like Punjab, Haryana, Rajasthan, Uttar Pradesh, Madhya Pradesh and Maharashtra.
(With IANS inputs)