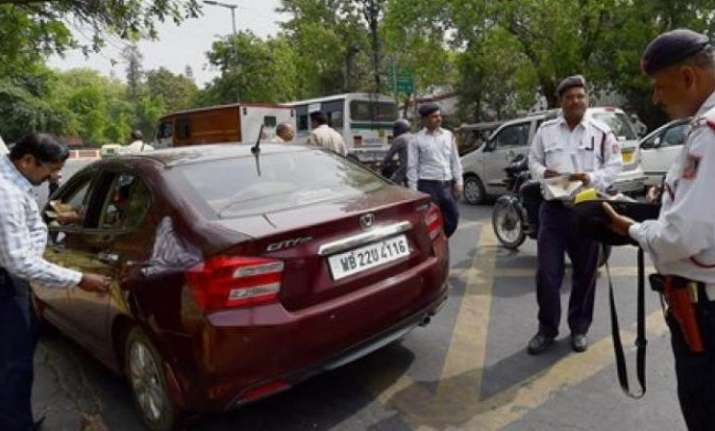 Now you will soon be able to drive without carrying the hard copy of driving license or registration certificate of your vehicle  by keeping them in 'DigiLocker'.The transport and IT ministries are set to launch this system on Wednesday.
These documents kept in the secured national digital locker system can be verified by traffic police and other law enforcing agencies in case of need.
It will help spot verification of DLs and RCs directly in the users' mobile phone from the national registry of vehicle and drivers' data, sources told The TImes of India.
At least two states - Telangana and Delhi - could be the leaders since traffic police in these states are issuing e-challans and there is better internet connectivity. 

DigiLocker is the national Digital Locker System that can help you consolidate all your important papers at one place. However, you need to have an Aadhaar card. 
DigiLockers help you consolidate all your important papers at one place. You just need to have an aadhaar card linked to your cell number to open an account.
To open an account you'll have to enter your UID number. The system will send a one-time password (OTP) to your registered mobile number and email ID to validate your identity . Once you log in you can start uploading your documents under the `my certificates' section. 
DigiLocker is a first from the government. However, private e-locker services have been around for some time now.ICICI bank has a similar e-locker service which customers can use by login in through their internet banking or ICICI Direct account login. 
The Centre will soon appoint an authority to administer and manage its Digital Locker initiative, one of the key projects under Digital India programme, as it looks to push paperless governance.
"The Government will appoint a Digital Locker Authority to establish, administer, and manage Digital Locker system to preserve and retain information for efficient delivery of services to the users," according to an IT ministry official.