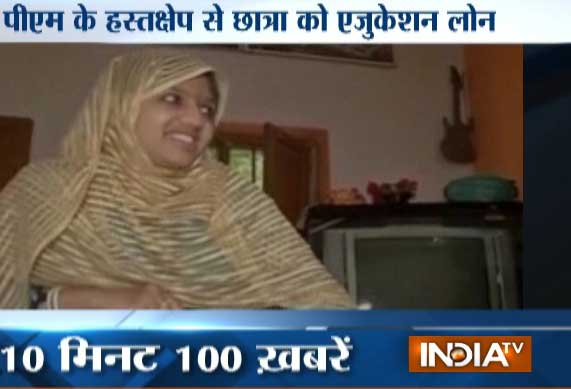 A Muslim girl from Karnataka is overwhelmed with Prime Minister Narendra Modi's quick response to her request for financial assistance to continue her studies.
BB Sara, an MBA student, had approached the Central Bank of India for an education loan but the bank refused to help her as it doubted her ability to repay the loan.
The bank pointed out that her father, a sugar factory worker, had not even received his salary for last eight months. 
"I had applied for loan but the bank refused in spite of my good score, saying how will you repay as your father works at sugar factory," Sara said.
After Sara's repeated requests to the bank authorities fell on deaf ears, she decided to make a request to Prime Minister Narendra Modi for getting an education loan.
She wrote a letter to PM Modi in this regard requesting him to  help her as part of his  Beti Bachao-Beti Padhao scheme so that she could complete her studies.
In  a pleasant surprise for Sara, the Prime Minister's Office (PMO) responded to her request within 10 days.  
'I was confident that PM will respond but did not expect it to be so fast, I got a reply in just 10 days,' Sara said.
After PMO's response, Sara has been given an education loan of Rs 1.5 lakh by Vijaya bank.