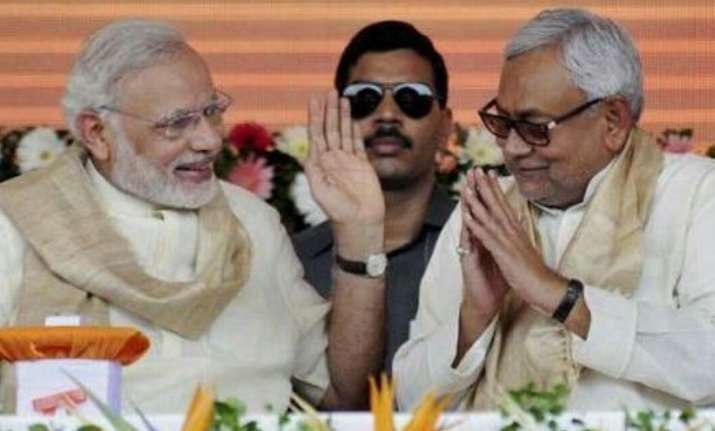 NDA faces a tricky question in Bihar over the seat sharing for 2019 Lok Sabha elections as both JD(U) and BJP want a bigger portion of 40 seats in the state.
The JD(U) has insisted that CM Nitish Kumar is the leader of the alliance in the state and JD(U) is the "senior partner", which indicates that it wants a major share. While the BJP on June 4, has said that the 2019 Lok Sabha elections will be fought under the leadership of PM Narendra Modi and thus it is BJP who should get more seats.
The question at the core of the debate is whether the poor showing of JD(U) in the last Lok Sabha elections in 2014 when it was out of NDA or whether its much-improved showing in the 2015 assembly elections would be taken as the yardstick for deciding the number of seats to be given to the Nitish Kumar's JD(U) in the coming Lok Sabha polls. 
The JD(U) had gone all alone in the 2014 Lok Sabha poll and won just two sets, it registered an impressive presence in the assembly elections held in 2015 as a part of the Grand Alliance. 
In 2009 Lok Sabha polls, when the two fought together, the JD(U) had won 22 out of 25 seats it had contested while the BJP won 12 out of 15. 
(With PTI inputs)