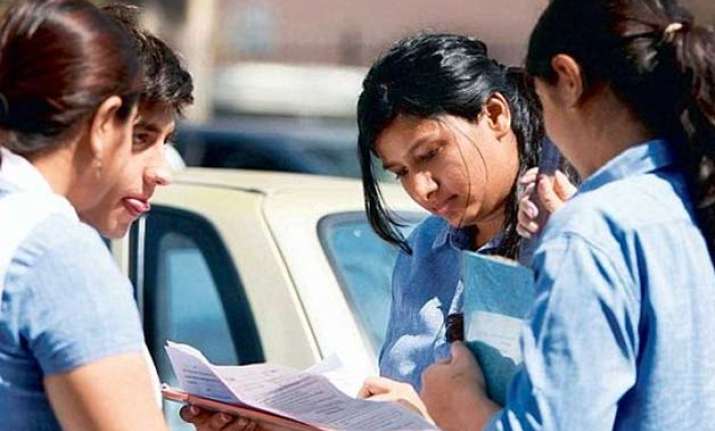 New Delhi: Many students, who appeared for Standard XII CBSE Mathematics Board Examination paper, were in tears as they complained the paper was very tough.
The students and parents both were anxious as they fear the mathematics score would have a direct impact on their admissions in top institutes.
"The question paper was very lengthy and tough, indeed the toughest paper seen from CBSE for a very long time. Close to five six-mark questions were based on multiple concepts from different chapters making us spend 15-25 minutes for every such question," said S Arun, a CBSE student.
"Concepts such as Linear Programming and Matrices which have generally got easy questions over the years had tough questions this time. Every question was tricky, as a result of which many of us found it tough to finish the paper on time, "another student added.
Even teachers admit the paper was bit tough, social media abuzz with complaints.
A principal of a city-based CBSE school said that many parents had called, enquiring about the difficulty and whether there was a possibility of Board even conducting a re-examination.
"The paper was slightly difficult. Even the one-mark questions weren't straight forward. But the limited time made it incredibly hard,"said Sanya Ahuja, student of Presidium School, Ashok Vihar.
The Class XII CBSE mathematics paper made students stumble for the second year in a row. Last year, the issue was also raised in parliament.