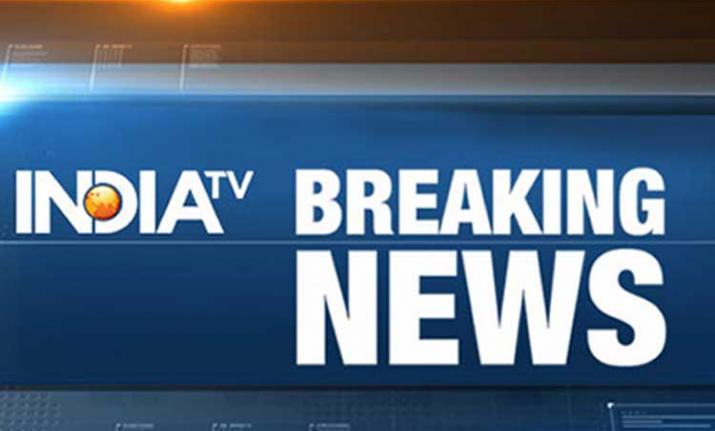 Twitter is buzzing with breaking news and news alerts from India and rest of the world. Here is the live coverage of all breaking alerts and latest updates from the micro-blogging site on one page:
 Breaking News of July 9:
05:50 pm: Kathua case in SC: Accused in the case to be transferred to Gurdaspur jail in Punjab from Kathua to cut down on travel time in the day to day trial. Supplementary chargesheet to be filed within 6-8 weeks.
02:54 pm: Our struggle does not end here. Justice is getting delayed. It's affecting other daughters of the society. I request judiciary to tighten their judicial system, serve justice to Nirbhaya by hanging them as soon as possible and help other girls and women: Asha Devi, mother of Delhi gang-rape victim (ANI)
02:47 pm: We knew that review petition will be dismissed. But what next? So much time has gone by & threat to women have gone up in this span. I believe sooner they're hanged, better it is: Badrinath Singh, father of 2012 Delhi gang-rape victim on SC's dismissal of 3 accused review petition (ANI) 
02:24 pm: Dec 16 gangrape, murder case: SC rejects review pleas of three out of four convicts awarded death penalty
02:15 pm: Nissan admits falsifying emissions data on cars made in Japan (reports AFP) 
02:04 pm: Despite incessant rains since morning, services on all the three lines of Central Railway are fine. However, a little delay is possible. Officers and staff have been deputed at low lying areas and are monitoring the situation: AK Jain, Central Railway PRO on Mumbai rains (ANI)
01:16 pm: 
Delhi CM writes letter to LG Anil Baijal states 'You agreed with Para 277 (xxi) of SC's judgement which says concurrence of LG is no required. However you refuse to implement Para 277 (xiv), (xv) & (xvi) of the same judgement. How can you be selective in accepting the judgement?' pic.twitter.com/BCCQFGXHYm

— India TV (@indiatvnews) July 9, 2018
01:12 pm: Supreme Court to hear the plea on complete ban on female circumcision case, on July 16 (ANI)
12:34 pm: HRD Ministry grants institution of eminence status to IIT Delhi, IIT Bombay and IISc Bangalore (PTI)
12:20 pm: SC issues notice on Cong leader Ahmed Patel's plea seeking stay of proceedings in Gujarat HC on petition against his RS election (PTI)
11:31 am: Private schools and colleges closed due to heavy rains in Mumbai 
11:18 am: NCLT says Cyrus Mistry was removed because Tata Sons Board and its members lost confidence in him (PTI)
11:17 am: NCLT dismisses Cyrus Mistry's pleas challenging his removal as Tata Sons chairman (PTI)
10:41 am: Terrorists hurl grenade at CRPF camp of 180 battalion in Pulwama's Tral in Jammu and Kashmir, no casualties or damages reported. Area cordoned off (ANI)
09:56 am: Death toll in Turkey train derailment rises to 24 (reports AFP)
09:34 am: Union Minister Suresh Prabhu and South Korean Trade Minister Kim Hyun-Chong sign agreements in Delhi. Union Minister Prabhu says, "trade and commerce will play their own roles in taking bilateral relations between both the countries forward." (ANI)
09:16 am: Ordered a judicial inquiry and suspension of the jailor. Such an incident occurring inside jail premises is a serious matter. Will conduct an in-depth investigation and strict action to be taken against those responsible: UP CM on Munna Bajrangi shot dead in Baghpat jail (ANI)
09:09 am: 
#MumbaiRains | Foot over bridge (FOB) at Kurla station waterlogged as heavy rain continues to lash the city pic.twitter.com/U4EVwpdMMn

— India TV (@indiatvnews) July 9, 2018
09:01 am: Japanese government says 100 are dead or presumed dead after heavy rains, floods and mudslides in western Japan (reports The Associated Press) 
08:54 am: Trains being run at restricted speed at Maharashtra's Nala Sopara due to water on railway tracks. No water logging anywhere else on Western Railway routes; suburban services are functioning, confirms Western Railway PRO (ANI)
08:39 am: Heavy rain alert issued for the next few days in Uttarakhand. Holidays of all the officers have been cancelled and they have been asked to stay in their respective areas so that response time can be reduced in case of an emergency: CM Trivendra Singh Rawat (ANI)
08:27 am: Dreaded gangster Munna Bajrangi shot dead at Baghpat jail in UP (ANI)
08:17 am: Two convoys comprising 2998 pilgrims and 3163 pilgrims each, leave from Jammu for Amarnath shrine through Baltal and Pahalgam routes respectively (ANI)
08:11 am: At least 14 dead after Nicaragua pro-government forces raid (reports AFP)
07:27 am: One terrorist killed during encounter with security forces in Jammu and Kashmir's Kupwara (ANI)
06:23 am: Official death toll from record Japan rains rises to 75 (reports AFP)
06:18 am: Fire breaks out at a godown in Chhattisgarh's Raipur; no casualties reported (ANI)