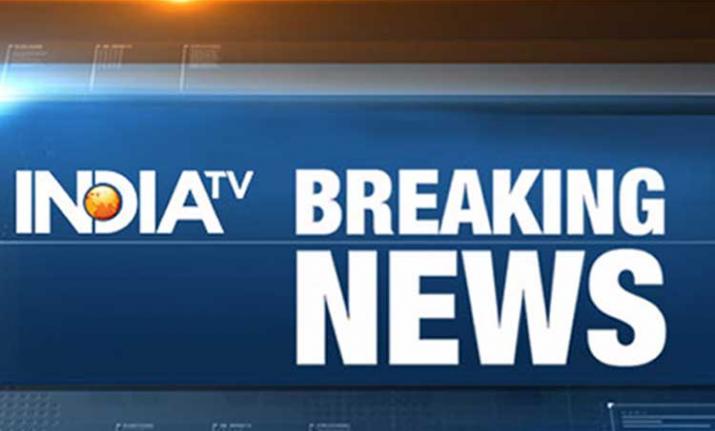 Twitter is buzzing with breaking news and news alerts from India and rest of the world. Here is the live coverage of all breaking alerts and latest updates from the micro-blogging site on one page:
Breaking News Aug 24: 
4:52 pm: An earthquake of magnitude 5.5 hits the Andaman Islands: USGS
4:37 pm: Bijnor: 14 out of 27 people rescued after the boat carrying them capsized in Ganga river in Raja Rampur village. Rescue operation continues.
4:03 pm: Market wrap: Sensex loses 84 points, closes at 38,251;  Nifty down by 25 points, closes at 11,557
3:57 pm: 7.1-magnitude earthquake hits the Peru-Brazil border region: USGS
3:18 pm: IRCTC Scam: Enforcement Directorate files chargesheet against Lalu Prasad Yadav, Rabri Devi, Tejashwi Yadav and 13 others
2:28 pm: I am a member of Parliament from Karnataka. I want to offer Rs 1 crore of my MPLAD (Members of Parliament Local Area Development) for Kodagu district: Defence Minister Nirmala Sitharaman on flood situation in Karnataka's Kodagu
​2:23 pm: Aircel-Maxis money laundering case: ED questions former Finance Minister P Chidambaram
2:15 pm: Iran defeats India 27-24 in Women's Kabaddi finals, Asian Games. India gets silver medal
12:56 pm: SC issues notice to Union of India & West Bengal government over alleged murders of 3 BJP workers in the state. BJP leader Gaurav Bhatia moved petition before the SC and sought a CBI investigation into the case
12:50 pm: On a petition filed by ten differently-abled table tennis players, Delhi HC directs Secretary, Ministry of Sports & Youth Affairs, GoI, to consider selection of petitioners in final contingent of Asian Para Games 2018 & try to pass an order in this regard within a week.
12:48 pm: Chennai: Directorate of Vigilance and Anti-Corruption (DVAC) informed Madras HC that a preliminary enquiry has been initiated against Tamil Nadu CM E Palaniswami based on a complaint filed by DMK alleging corruption in allotment of highway projects
12:42 pm: Water from Mullaperiyar Dam was released one week after the floods struck Kerala. It was not done immediately after the floods. 3 warnings were issued, first at at 139 feet. second at 141 feet and third warning at 142 feet.Water was released in a phased manner: TN CM Palainasamy
12:37 pm: Fodder scam: Lalu Prasad Yadav's lawyer Prabhat Kumar says, "now he will undergo treatment at Rajendra Institute of Medical Sciences (RIMS) in Ranchi. He will be brought from Mumbai's Asian Heart Institute where he is currently admitted."
12:33 pm: Kerala's accusations towards Tamil Nadu are false and baseless. If you say, excess water was discharged from one dam (Mullaperiyar) then how did water reach all parts of Kerala? The excess discharge of water from 80 dams caused flood in Kerala: Tamil Nadu CM Edappadi Palainasamy
12:27 pm: Fodder Scam: Jharkhand HC asks Lalu Prasad Yadav to surrender by August 30. Court rejects his request for 3 months bail extension on medical grounds. 
12:17 am: Expelled DMK leader MK Alagiri holds a meeting with his supporters in Madurai
12:14 am: Kerala Floods case: Supreme Court orders to maintain water level at 139.99 feet in Mullaperiyar Dam till August 31.
11:59 am: Lucknow, UP ministers took part in 'Asthi Kalash Yatra' of former prime minister Atal Bihari Vajpayee, earlier today
11:55 am: Women's 10m air pistol finals: Heena Sidhu wins bronze medal.
11:47 am: One JeM terrorist who was killed is of Pakistani nationality. Huge quantity of ammunition & incriminating material seized from the site of Kokernag encounter. The terrorist was involved in several attacks on security forces and civilians in the area.
11:45 am: Tennis Men's Doubles: Rohan Bopanna/Divij Sharan win gold medal after defeating Kazakhstan pair in the finals 6-3 6-4 
11:35 am: 2010 Mirchpur case: Delhi HC said, "The incidents that took place in Mirchpur between 19&21st April 2010 serve as yet another grim reminder of 'complete absence of two things-equality & fraternity in Indian society' " as noted by Dr. B.R. Ambedkar" in final draft of Constitution.
11:34 am: 2010 Mirchpur case: Delhi High Court said, "71 years after Independence, instances of atrocities against Scheduled Castes by those belonging to dominant castes have shown no sign of abating."
11:22 am: National Company Law Appellate Tribunal (NCLAT) directs Tata Sons not to force Cyrus Mistry to sell his shares in company. NCLAT decision on conversion of Tata Sons into a Private Limited Co to be taken after final hearing. The next date of hearing is 24 September.
11:05 am: SC does not allow pleas of BJP, CPI(M) seeking cancellation of panchayat polls over 20,000 uncontested seats (PTI)
11:02 am: India defeats Pakistan 28-27 in men's handball group match, at Asian Games
11:01 am: Supreme Court sets aside Calcutta HC order allowing filing of nomination papers through e-mail, WhatsApp in West Bengal panchayat polls (PTI)
11:00 am: West Bengal Panchayat elections case:  Supreme Court says whoever is aggrieved with the election results can file their petitions before the concerned court within 30 days.
10:49 am: Thomas Mar Athanasios, the Metropolitan of the Chengannur diocese of the Orthodox Syrian Church, found dead on railway track near Ernakulam South station.
10:44 am: A man stabbed his younger brother to death allegedly after an argument over a pair of jeans in Allahabad
10:30 am: Two terrorists killed in Anantnag encounter
10:25 am: Man accused of allegedly sexually assaulting a nine-year-old near Rang Puri Pahari area in Delhi on 22nd August, has been arrested
10:10 am: Quadruple sculls rowing: Indian men's team wins gold medal. 
9:38 am: Scott Morrison has been picked as Australia's new prime minister, reports AFP
9:17 am: Rohit Kumar and Bhagwan Das win bronze in Lightweight Double Sculls Rowing
9:09 am:  Due to heavy rain warning, all educational institutions including schools and colleges in Himachal's Kangra district to remain closed today​
8:15 am: Secretary Pompeo raised the importance of Pakistan taking decisive action against all terrorists operating in Pakistan and its vital role in promoting the Afghan peace process: US State Department spokesperson Heather Nauert
8:12 am: Secretary Michael R Pompeo spoke today with Pakistan PM Imran Khan & wished him success. Secretary Pompeo expressed his willingness to work with the new government towards a productive bilateral relationship: US State Department spokesperson Heather Nauert
7:50 am: Australian PM Malcolm Turnbull says he has received a petition showing he has lost the majority support of his Liberal Party, triggering a vote on electing a new leader: AFP
7:41 am: Heavy rainfall alert issued for Dehradun, Haridwar, Pauri, Nainital. Udham Singh Nagar and Champawat districts for August 24th and 25th
7:32 am: Residents of Suwa village in Uttarakhand's Pithoragarh are facing hardship after roads were damaged following heavy rainfall.
7:02 am: Chhattisgarh: Maya from Sukma's Dornapal has become the first girl to qualify for Medicine, Bachelor of Surgery (MBBS) & pursue a career in medicine, she says,"I have always dreamt of becoming a doctor. I would like to dedicate my service as a doctor to the people of this place."
6:47 am: 14-year-old girl raped, murdered in Maharashtra's Bhiwandi
6:32 am: Encounter underway in Jammu & Kashmir between security forces and terrorists at Anantnag's Kokernag. 3 terrorists are reportedly trapped.
6:00 am: A criminal with a reward of Rs 25,000 on his head and a constable were injured in an encounter that broke out between police and the criminal at Sarnath in Varanasi yesterday. Both injured have been admitted to hospital.(ANI)