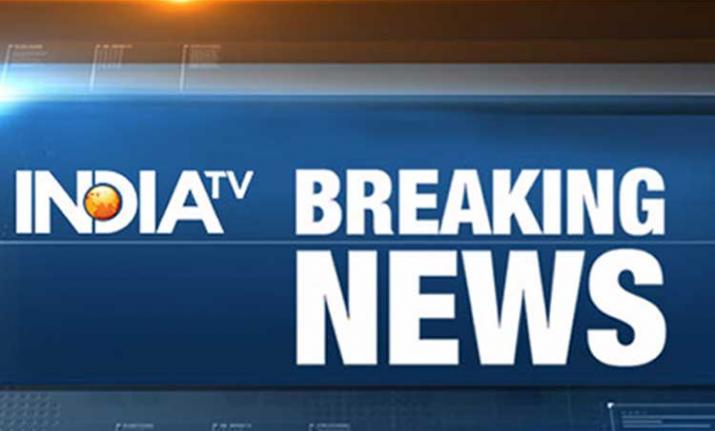 Daily dose of news plays very important role in our daily life. For some people, the morning is incomplete without knowing about what's happening across the world. Some digital-savvy people have a habit of consuming news even when they are travelling or in their free time. In today's world, where people rely on news websites for everything that's happening around, IndiaTV News provides you all breaking news, latest news, breaking story videos, Live TV and top shows of IndiaTV, country's leading news channel on a single platform to ensure you don't miss anything important.
Internet, Twitter, Facebook are buzzing with breaking news and news alerts from India and rest of the world. You can find here the LIVE COVERAGE of all breaking news alerts and latest news updates on just one page. IndiaTV Digital covers all top news as and when it happens and ensures its readers don't miss anything important.
Breaking News, Latest News Updates of December 21:
5:45 pm: Jammu and Kashmir: One security personnel lost his life in action during an attack by terrorists along LoC in Kupwara.
5:00 pm: Howrah: Farooq Abdullah met West Bengal Chief Minister Mamata Banerjee in Nabanna, earlier today(ANI)
3:55 pm: 2016 Nawada minor rape case: Convicted Bihar RJD leader Raj Ballabh Yadav sentenced to life imprisonment and fined Rs 50,000 (ANI)
3:35 pm: Calcutta High Court's Chief Justice bench has quashed the single bench's order allowing BJP's yatra in West Bengal (ANI)
3:10 pm: Delhi High Court orders immediate release of 1995 Tandoor Murder Case convict Sushil Sharma.
2:15 pm: Naseeruddin Shah: What I said earlier was as a worried Indian. What did I say this time that I am being termed as a traitor? I am expressing concerns about the country I love, the country that is my home. How is that a crime?
1:56 pm: Delhi High Court grants an interim stay to the wife of TDP leader YS Chowdary till the next date of hearing over summons issued against her by Enforcement Directorate. Court has said that no coercive steps to be taken till 17th January.
1:01 pm: All India Bank Officers' Confederation (AIBOC) is observing a 24 hour strike on various issues including wage revision of bank officers, demanding focus on core banking activities, the proposed merger of Bank of Baroda, Vijaya Bank & Dena Bank and other issues
12:43 pm: Dravida Munnetra Kazhagam(DMK) has called for a meeting of its district secretaries on December 24. Party President MK Stalin will chair the meeting.
12:39 pm: Alleged Agusta Westland middleman Christian Michel moves an application before Delhi's Patiala House Court seeking a special cell in Tihar jail
12:15 pm: Sohrabuddin Sheikh case: All 22 accused acquitted by Special CBI Court in Mumbai due to lack of evidence
11:40 am: Ramvilas Paswan and Chirag Paswan meet FM Arun Jaitley in his chamber in Parliament
11:32 am: P Chidambaram on MHA order authorizing agencies for purposes of interception, monitoring of information: Not studied the matter, but if anybody is going to monitor computers then it is an Orwellian state(a condition that George Orwell identified as destructive for a free society)
11:22 am: Bombay High Court has dismissed activist Anand Teltumbde's plea seeking quashing of FIR against him in Bhima Koregaon case. High Court though extended his protection from arrest for three more weeks.
10:53 am: MHA: Competent authority hereby authorizes the following security and intelligence agencies (in attached statement) for purposes of interception, monitoring and decryption of any information generated, transmitted, received or stored in any computer resource under the said act
10:48 am: Palaniappan Chidambaram: We are not questioning the Air Force Chief, we are humbly requesting the Army and Air Force to stay out of this debate as no one is doubting the capability of the aircraft, questions are being raised on Rafale deal 
10:35 am: 1984 anti-Sikh riots case: Delhi High Court dismissed Sajjan Kumar's plea which sought more time to surrender
9:00 am: Mahagathbandhan is a 'majboori', a game of compromises and compulsions: Nitin Gadkari​ (ANI)
8:40 am: Hyderabad: Police have registered a case here against a man for allegedly giving triple talaq to his wife on the phone over dowry demand. The complainant has also submitted an audio record in her defence.
7:57 am: U.S. officials say the #Pentagon is developing plans to withdraw up to half of the 14,000 American troops serving in #Afghanistan.
7:30 am: The Muslim Women (Protection of Rights on Marriage) Bill, 2018 listed in today's business in Lok Sabha
7:22 am: Union Min Nitin Gadkari on BJP's defeat in assembly polls in 3 states: I don't see it as defeat as there was marginal difference in no. of seats b/w BJP&Congress. Whatever were loopholes,we'll work on them for the upcoming LS elections. We'll win the polls and Modiji will be PM again
7:21 am: Union Min Nitin Gadkari: Politics is game of compromises&limitations. When a party knows they can't defeat a party,they form alliance. An alliance isn't formed with happiness;it's due to helplessness. It's fear of Modi ji&BJP that parties who avoided each other are now embracing
7:20 am: Union Min Nitin Gadkari: There's a spokesperson who has responsibility to speak for party officially, but there are a few ppl in party(BJP) who when they speak to media,stir controversy. One shouldn't speak such things that lead to controversy; it adversely affects party's image.
6:55 am: Decision made for 'significant' troop withdrawal from Afghanistan: US official  
6:23 am: Trump says Defense Secretary James Mattis (in pic) will be retiring at the end of February and a new chief will be named shortly
6:21 am: Goa: A 48-yr-old British woman was allegedly sexually assaulted by an unknown person y'day at Palolem. Her 3 small bags containing Rs 20,000 cash, passport&personal belongings were also robbed. Case registered. Accused taken into custody.
6:12 am: "No there is no chance. I am happy where I am right now", said Union Minister Nitin Gadkari while responding to a question on probability of him becoming Prime Ministerial candidate face in the 2019 elections, replacing PM Narendra Modi (ANI)
6:00 am: Decision made for "significant" US troop withdrawal from Afghanistan, US official says