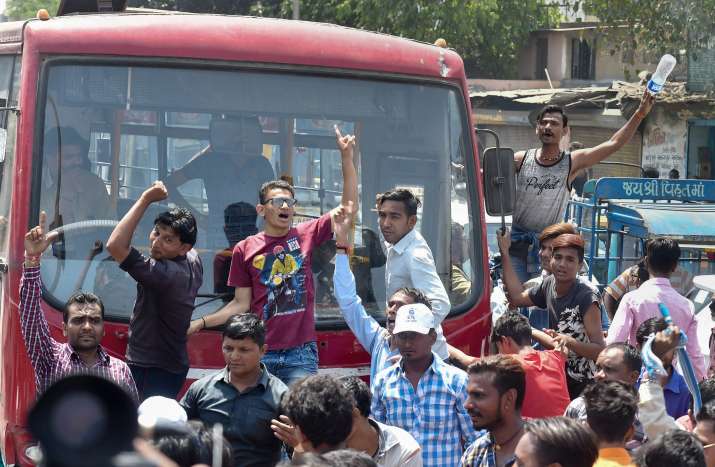 The violence erupted during protests against the Supreme Court ruling on the SC/ST Act review has claimed another life. Sub Inspector Mahendra Chowdhary, who was severely injured during Dalit protests in Rajasthan's Jodhpur on Monday, succumbed to death in a hospital today.
The death toll in clashes over SC/ST Act ruling has climbed to 11. 
A day after Dalit protesters staged violent protests across the nation against the apex court's ruling, at least 40,000 people came out on the streets today to protest against the violence and demanded immediate arrest of the culprits. 
Clashes broke out in Rajasthan's Hindaun city today, when those demanding action against those involved in looting and vandalism during Monday's Bharat Bandh, turned violent, police said.
The houses of a sitting and a former MLA, both Dalits, were set afire by a violent mob, following which curfew was imposed in the city and over 40 people were arrested. The mob torched the house of Dalit leaders including BJP legislator Rajkumari Jatav and former minister Bharosilal Jatav of the Congress.
Police sources also said that when police took out a flag march on Tuesday morning, some miscreants engaged in violence and clashed with the security personnel.