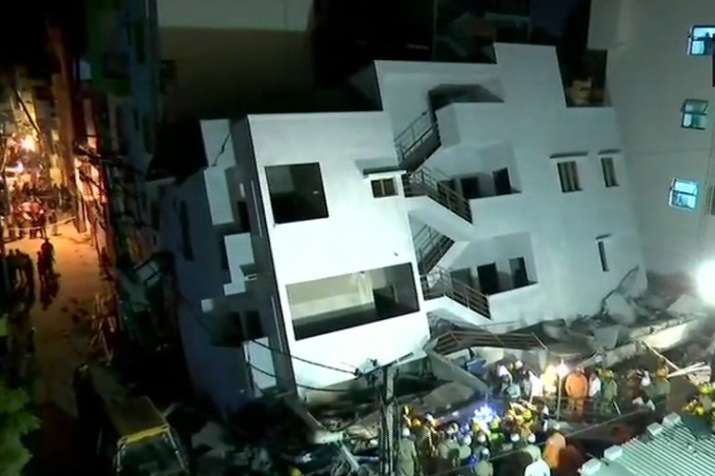 An under-construction building collapsed in Bengaluru's Thyagarajanagar area on Saturday evening killing one person and injuring one another.
Police, fire department and dog squad were deployed to look for people trapped inside the rubble of the collapsed building. One person was rescued, while another body was retrieved later during rescue work.
Karnataka: An under construction building collapses in Bengaluru's Thyagarajanagar area. More details awaited. pic.twitter.com/bwWS1dw4RL

— ANI (@ANI) November 10, 2018
The actual reason  behind the collapse is yet to be ascertained but locals say sub-standard material was being used in construction.
In February this year, a five-storey under-construction had collapsed killing three persons and injuring seven others. The incident took place in Kasavanahalli area of the capital city.
WATCH: Under-construction building collapses in Bengaluru