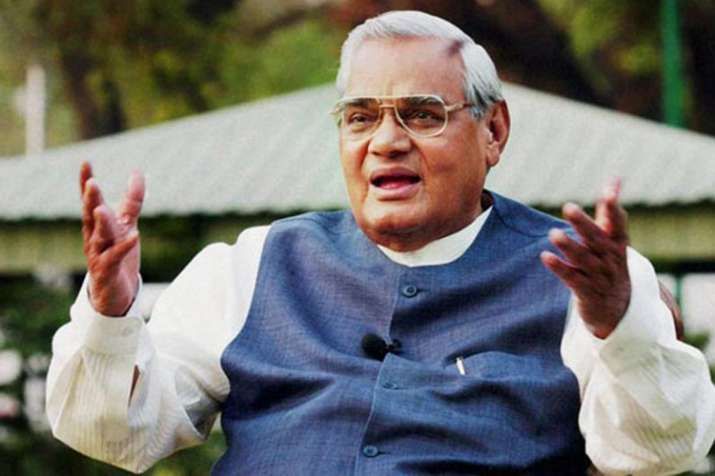 Atal Bihari Vajpayee, arguably one of the country's most respected prime ministers, died on Thursday (August 16) after a prolonged illness. He was 93.​ Vajpayee, the founder-president of the ruling Bharatiya Janata Party (BJP), breathed his last at the All India Institute of Medical Sciences (AIIMS) in New Delhi.
The former prime minister was admitted to Delhi's AIIMS on June 11 after his health condition deteriorated. Vajpayee was put on life support system as his vital parameters dipped further earlier this week.
Prime Minister Narendra Modi, BJP president Amit Shah, senior party leader LK Advani and string of ministers and other leaders visited Vajpayee today at AIIMS which released a medical bulletin in the morning to say that the former PM's health condition remained critical.
Born on December 25, 1924 in Madhya Pradesh's Gwalior, Atal Bihari Vajpayee, the three-term prime minister, was the first non-Congress PM to complete his full-term in office.
Vajpayee's first term lasted for 13 days, his second term lasted for 13 months while his third term continued till the completion of his full tenure.
He was prime minister from May 16 - June 1, 1996 and then from March 19, 1998 - May 22, 2004.
Vajpayee-led NDA lost out to Sonia Gandhi-led UPA in 2004 general elections.
Vajpayee, the oldest living former prime minister of India, became the first president of the BJP when the party was founded in 1980.
Vajpayee was elected to the Lok Sabha ten times while he became member of Rajya Sabha for two terms.
The former prime minister, a bachelor, was keeping poor health for last few years. He had been confined to wheelchair for a long time and reportedly suffered from dementia and diabetes.
He had reportedly suffered a stroke in 2009 which affected his speech.
Vajpayee was the minister of external affairs in the cabinet of Morarji Desai after Janata Party formed the government beating Indira Gandhi-led Congress in 1977.
Atal Bihar Vajpayee was conferred India's highest civilian award "Bharat Ratna" on 25 December 2014.
 
After taking over the reins of power in Delhi, Narendra Modi-led NDA government declared his birthday, December 25, as the "Good Governance Day"