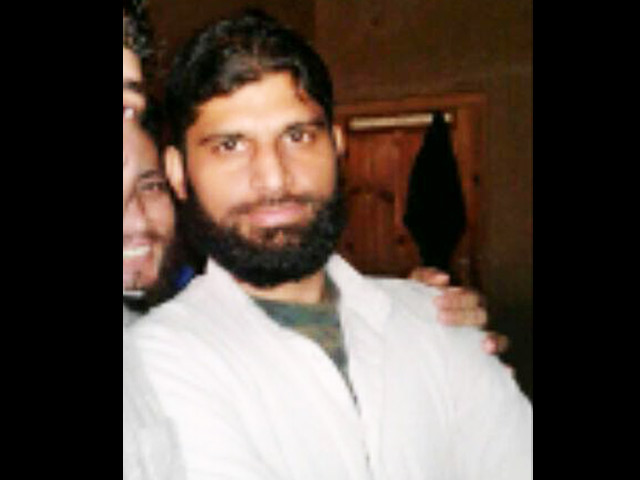 Abu Ismail, the mastermind of the deadly attack on Amarnath pilgrims on July 10, is likely to replace Abu Dujana as the divisional commander of Lashkar-e-Taiba (LeT) in Kashmir. The development follows the killing of Dujana by security forces in south Kashmir's Pulwama on Wednesday.  
Ismail, a 24-year-old Pakistani national, infiltrated into India about two years ago and has been operating in south Kashmir. A resident of Pakistan-occupied Kashmir (PoK), Ismail carries a bounty of 10 lakh on his head. 
He had been dubbed as the successor of Lashkar's chief in Kashmir Abu Dujana, who was neutralised on Wednesday after giving a slip to the security forces six times in the last couple of years, even before his death.

 

Ismail's proximity with the local Hizbul leadership came to light when he went on a joint recruitment drive in South Kashmir. Ismail is suspected of being involved in the killing of a young Sarpanch (village head) in Pampore in April besides being a member of a LeT module which carried out several bank robberies in recent months. 
Earlier this month, there were reports hinting at a clash with the militant cadre. Hindustan Times, in its report, had cited a security official saying that Ismail and Abu Dujana may be involved in a battle of supremacy, with the former taking over Dujana's place who might have been withdrawn by his handlers — known as Sajid and Waleed — based in the PoK.  
Ismail has been part of Lashkar since last seven years and is also part of a camp which comprises 200 terrorists who are being trained to launch terror attacks in India. 
The investigation by Intelligence Bureau has revealed that Ismail had given the task to ground operatives of the terror outfit in the Valley to carry out the attack.
Apart from activiting his over ground operatives, Ismail was also in touch with some members of the Hizbul Mujahideen, whose cadres helped in logistics. These logistics were in turn shared with the Lashkar.
After investigations including communication intercepts led to the name of Abu Ismail as the mastermind of Amarnath Yatra terror attack, in which seven pilgrims were killed and 19 injured, security agencies launched a manhunt to hunt him down.