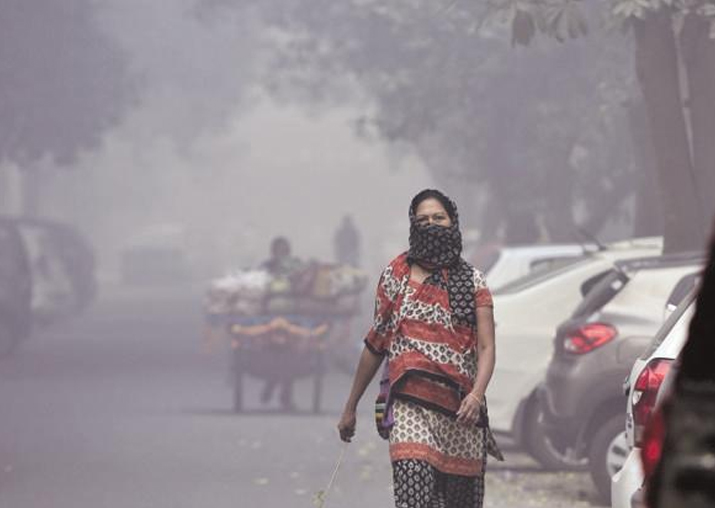 The "unabated" burning of crop residue in the neighbouring states and fireworks during Diwali may severely affect Delhi's air quality, which has already entered the 'poor' zone, the Delhi government said today. 
The government said this an official statement following a review meeting on the status of air quality in view of the ongoing festival season, burning of agricultural residue and adverse meteorological conditions which are helping trap the pollutants. 
"Diwali is just a week away and agricultural residue burning in neighbouring states is continuing unabated. This may impact Delhi's air quality and cumulative effect of use of fire crackers and emission from other anthropogenic sources may lead to a more deteriorated condition," it said. 
Delhi's Air Quality Index score was 268 today, which falls in the 'poor' category, according to the Central Pollution Control Board. 
At the meeting, chaired by city Environment Minister Imran Hussain and attended by senior officers of the department and the Delhi Pollution Control Committee (DPCC), officials expressed concern about fall in status of air quality since the first week of this month. 
"Hussain directed strict enforcement of directions of the Supreme Court regarding ban on sale of crackers. He asked the Environment Department to constitute special teams to check the sale of crackers in various markets in Delhi. Any violation will be reported by these teams to Delhi Police," the statement added.