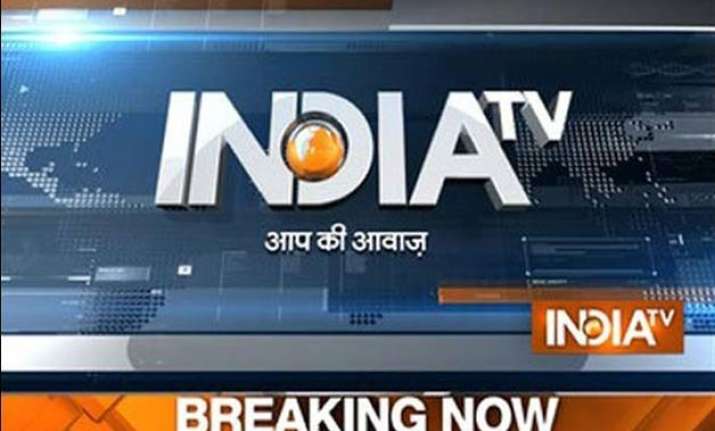 National News-
Fresh demands unacceptable: BJP clears the air on govt formation in J&K
Signs of a thaw in ties between the Bharatiya Janata Party and the Jammu and Kashmir Peoples Democratic Party (PDP) over formation of government in the northern state diminished today with the BJP making it amply clear that it will not accept any fresh conditions for forming government. Read More
JNU row: Court grants 6 months' interim bail to Umar Khalid, Anirban
The Patiala House court in Delhi has granted an interim bail of six months to Umar Khalid and Anirban Bhattacharya, two students accused in a case of sedition over an event to commemorate the hanging of Parliament convict Afzal Guru on the JNU campus where anti-national slogans were allegedly raised. Read More
SC allows pictures of CMs, Governors, Ministers in government advertisements
The Supreme Court today modified its earlier order by allowing publication of pictures of Union Ministers, Chief Ministers, Governors and State ministers in government advertisements. Read More
Punjab defies SC order, passes resolution against SYL construction
A day after the Supreme Court directing a status quo on the land meant for the Satluj-Yamuna Link canal, the Punjab Assembly today unanimously passed a resolution against its construction saying the state does not have water to share with the neighbouring state of Haryana. Read More
Jat stir: Community leaders set March 31 deadline for Haryana govt to bring reservation bill
The Jat delegation, which met Haryana Chief Secretary and state DGP to hold discussion over reservation bill, on Friday said that it is not satisfied with the draft bill prepared by the government.The leaders of the community have now given new deadline to the government. "We had a meeting with the government and it was decided that in this session only all legal formalities over quota bill will be completed. We have given March 31 time to the government. In case nothing happens by then, we will hold a meeting on April 3 to discuss the future coarse of action," Jat leader Yashpal Malik  told media.
BJP MLA Ganesh Joshi sent to 14-day judicial custody for beating up Shaktiman
BJP MLA from Mussourie Ganesh Joshi, accused of attacking Uttarakhand Police horse 'Shaktiman' during a protest by his party workers, has been sent to judicial custody for 14 days. Read More
International News-
North Korea fires ballistic missile into sea
North Korea defied U.N. resolutions by firing a medium-range ballistic missile into the sea on Friday, Seoul and Washington officials said, days after its leader Kim Jong Un ordered weapons tests linked to its pursuit of a long-range nuclear missile capable of reaching the U.S. mainland. Read More
ISIS committing genocide against Christians, Yazidis in Iraq, Syria: US
US Secretary of State John Kerry determined that terror group Islamic State group is committing genocide against Christians and other minorities in Iraq and Syria, as he acted to meet a congressional deadline. Read More
Business News-
Toshiba sells medical unit to Canon for $5.9 billion
Scandal-plagued Japanese electronics maker Toshiba Corp. sold its medical unit to Japanese camera maker Canon Inc. for 665.5 billion yen ($5.9 billion) on Thursday, both sides said. Read More
RBI asks banks to remain open full day on March 30, 31
The Reserve Bank of India (RBI) has asked banks to keep their branches, which conduct government business, open for full day on March 30 and till 8 pm on March 31 to facilitate the transactions before annual closing of government accounts. Read More
Entertainment News-
Ranbir Kapoor breaks his silence on working with ex-girlfriend Katrina Kaif in 'Jagga Jasoos'
While talking to the media, Ranbir recently spoke about working with Katrina post break-up in 'Jagga Jasoos'. Read More
Is Farhan Akhtar moving in with rumoured girlfriend Kalki Koechlin?
There were reports that Farhan has been dating Aditi Rao Hydari and later his name was linked with Kalki Koechlin and Shraddha Kapoor as well. Read More
Sports News-
Pakistan start favourites vs under pressure India: Gavaskar
Sunil Gavaskar today picked Pakistan as the favourites against India in the marquee match of the ICC World T20 to be played at the Eden Gardens on Saturday. Read More
World T20: Only 600 out of 17,000 visa applications approved for Pak cricket fans
In a marked departure from India's earlier stance of adopting a liberal hand while issue of visas to Pakistani cricket fans for matches, the Union Ministry of Home Affairs (MHA) has approved only 600 visas out of the 17,000 applications received from Pakistan for the ongoing World T20 Championship. Read More