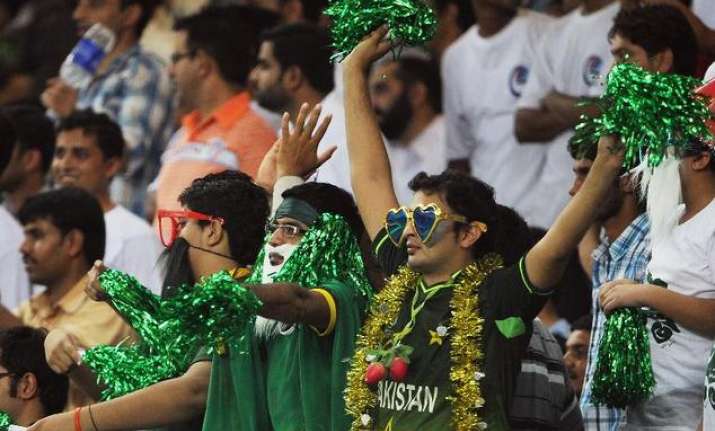 New Delhi: In a marked departure from India's earlier stance of adopting a liberal hand while issue of visas to Pakistani cricket fans for matches, the Union Ministry of Home Affairs (MHA) has approved only 600 visas out of the 17,000 applications received from Pakistan for the ongoing World T20 Championship. 
The shift in stance indicates a strict tab by security officials on people entering India through Pakistan for watching cricket matches. This is after revelations that some militants who had been instrumental in handling and planning for the horrific 26/11 attacks in Mumbai had entered into India on a similar pretext. 
Careful of not repeating the same mistakes, strict guidelines are being followed in the procedure of issuing visas for matches and only those who fulfill the requirements are being issued visas. 
Pakistan is scheduled to play four matches in the group stage that include the high-voltage clash between the two nations on March 19 in Kolkata.  
The close watch comes on the back of intelligence agencies warning of Pakistan-based terrorists and their Inter-Services Intelligence (ISI) misusing the visas to sneak in the country. Cricket was the context used by some terrorists to enter into India prior to the 2008 Mumbai terror attacks. 
Syed Zabiuddin Ansari, an Indian Mujahideen terrorist and the handler of 26/11 attacks, revealed to the intelligence agencies that Sajid Mir and Major Abdur Rehman, both wanted in 2008 Mumbai attacks, had visited India after they got visas for the 2005 Indo-Pak cricket series.    
The Home ministry, meanwhile, has assured that all required measures are being taken while issuing visas to Pakistani cricket fans in order to avoid any unlikely situation. 
As per the stricter guidelines, visas will be issued only for 5 days after a strict check of match tickets, hotel bookings, returns tickets and address proof. Pakistani cricket fans will also be closely monitored to make sure that they don't overstay in India.   
Authorities have also included Kolkata as an entry and exit point for Pakistani visitors. This is an addition to the existing points of Delhi, Chennai, Attari and Mumbai.