Follow us on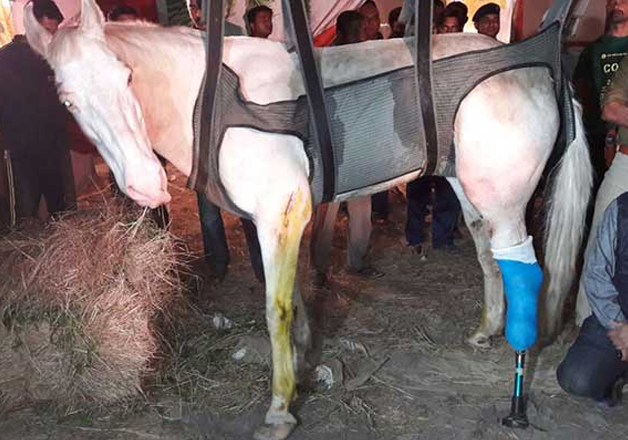 New Delhi: BJP MLA from Mussourie Ganesh Joshi, accused of attacking Uttarakhand Police horse 'Shaktiman' during a protest by his party workers, has been sent to judicial custody for 14 days. Joshi, who was arrested this morning by the Uttarakhand Police, was produced before the ACJM Court in Dhakrani.
The latest development comes a day after Shaktiman underwent an operation to replace the damaged limb with a temporary prosthetic one. It took more than two hours for the doctors to get Shaktiman's injured leg amputated, which according to them was successful.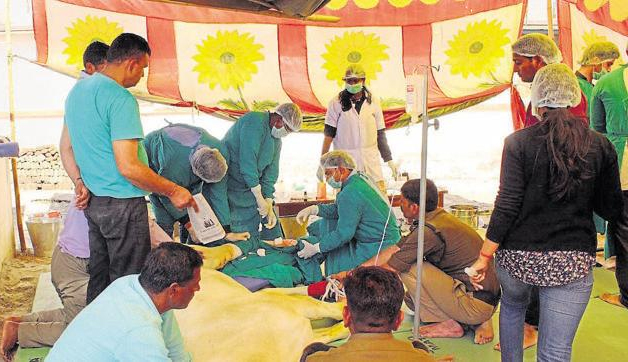 The animal was operated upon by 10 doctors but could not stand. Doctors said they were forced to amputate the broken limb or the horse would have died of gangrene. After the surgery, Shaktiman stood for the first time in three days.
The Mussorie MLA was facing three separate police cases for allegedly breaking 14-year-old Shaktiman's leg.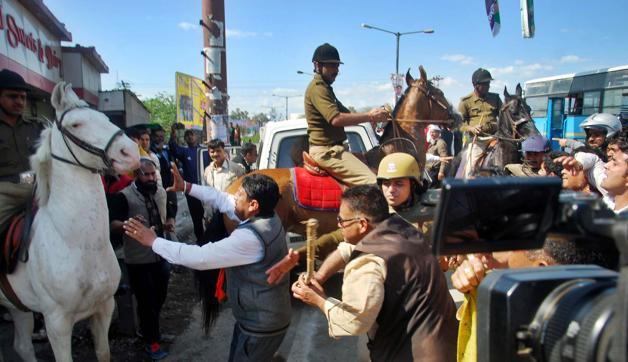 Joshi, confronting criticism, had visited the horse yesterday, and said that he 'was ready to face any penalty if he was found guilty for assaulting and severely injuring Shaktiman'. "I came here out of humanity...I didn't hit the horse but an innocent animal has suffered," he said.
The hashtag #PrayForShaktiman became a trending topic on Facebook and Twitter as news of its amputation surgery spread.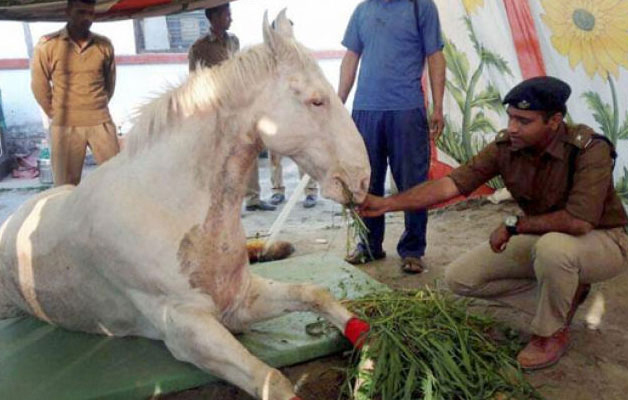 Also a man, identified as Pramod Bora, was arrested from Haldwani yesterday for pulling up the reins of the Shaktiman and causing it to fall during the protest.
Meanwhile, the ruling Congress in the state and the BJP exchanged verbal volleys over the Mussoorie MLA's arrest. Chief Minister Harish Rawat said that there was no 'political conspiracy' behind the arrest of Joshi.
"The action has been taken by the law enforcing agencies and I have no knowledge of it. The incident has not caused any harm to the government's image as the people have faith in us and trust us. There is absolutely no political conspiracy behind the arrest made in the case," Rawat said.
BJP's state unit Ajay Bhatt alleged that Joshi was not arrested and alleged it seems to be a case of kidnapping as those who took him away were not in uniforms. "We will meet the honourable Governor.We will give a befitting reply to the hooliganism taking place in the state under the leadership of Harish Rawat. We believe in democracy and we will do everything in a constitutional manner. But Harish Rawat, the Chief Minister, stands exposed today.They were in civil dress; we don't know whether they were policemen or goons. Our MLA has been kidnapped," he said.