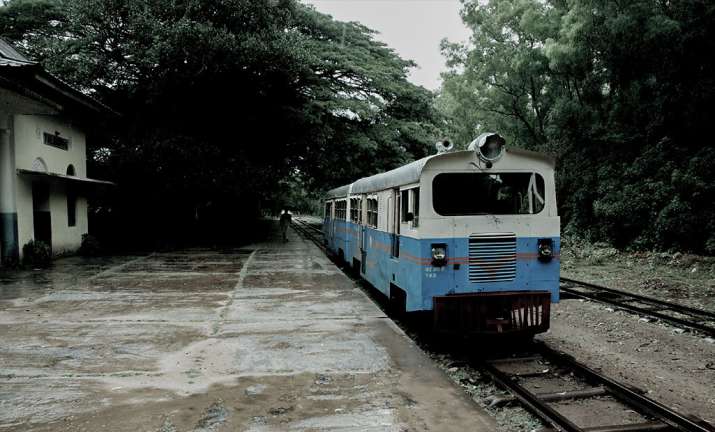 There are seven wonders of the world and all of them are important architectural designs representing significant times in the history.
So, these seven wonders isn't any country but monuments, but when it comes to India, it is undoubtedly a wonderland.
India's vast culture and beliefs makes it different, or say, very different from any other country, at least this is what I believe.
People's blind belief in saints, rituals and superstitions is incomparable to anything. Their logical reasoning which actually won't be logical behind say, doing a particular thing on a particular day is something you'd never like to question to any Indian.
This is why, today, we give you a complete list of eight railway stations in India that we believe are haunted. Remember, these are haunted because "we believe so"!
1. Rabindra Sarobar Metro Station, West Bengal - Rabindra Sarobar is a station of the Kolkata Metro. The station is quite a popular place in the city because of its haunted stories. When the last metro that passes this station around 10:30 pm, it is said that people can spot a ghost-like appearance on the tracks.
2. Begunkodor Station, West Bengal - This railway station was closed for 42 years becasue of haunting stories. Many passengers reported of a lady-ghost at the station. The station was reopened in the year 2009.
3. Barog Station, Himachal Pradesh - Not exactly a station in Shimla but one tunnel, Tunnel no. 33, which is situated close to this station is believed to a place of paranormal acticities. Tunnel no. 33 aka Barog tunnel was constructed by a British engineer Colonel Barog. Since, the engineer committed suicide while taking a stroll along the tunnel, local residents believe that the spirit of Colonel Barog  is still lives in the tunnel.
4. Chittoor Station, Andhra Pradesh - Local residents near to this place believed this station to be haunted because of its stories. One CRPF official named Hari Singh, got down at Chittoor railway station and was attacked by fellow RPF personnel and TTEs. Since then, it is believed that the soul of this officer is searching for justice.
5. Naini Station, Uttar Pradesh - Naini station of UP state is built close to Naini Jail. This is the jail where many freedom fighters were tortured and finally died. This is why people believe that souls of the dead roam around the station and tracks in the night.
6. Ludhiana Station, Punjab -  Not the entire Ludiana station but one room at the station where a Reservation Counter official named Subhash died is believe to be haunted. The man loved his job this much that his spirit still lurks within the room. Each time one has tried to sit in this room, they have faced difficulties.
7. Dwarka Sector 9 Metro Station, Delhi - One of the Delhi's metro station, Dwarka Sector 9 is haunted as per the rumours. People believe a lady-ghost runs behind cars on the roads at night near this station. People avoid this station in late evening.
8. MG Road Metro Station, Delhi - This metro station in Gurugram where people have experienced paranormal activities has a story behind it. People believe that a white-sari clad lady who died here years ago in an accident is the reason of haunted experience.
Well, if you believe in these haunted places or not, we will suggest you to not get excited head over heels and think of visiting such places purely for adventure because picture can be bigger in real!