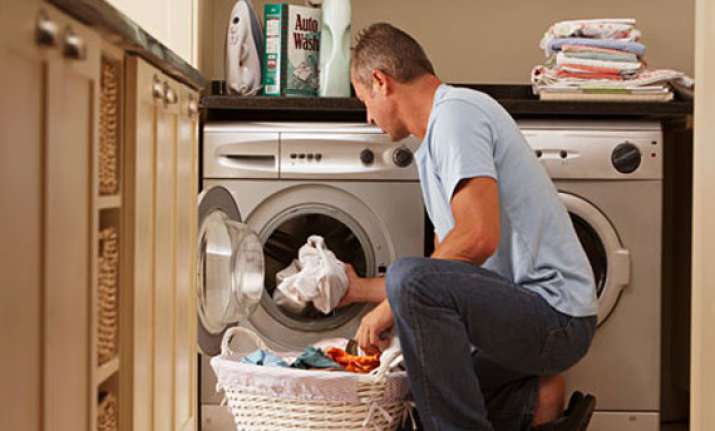 London, Dec 27: Rather than indulge in kinky sex games, women fantasize more about men doing the washing, says erotic novel writer E.L. James.
The "Fifty Shades of Grey" author believes women really want their men to do the housework, rather than tie them up in bed for sex games, The Sun reported.
"Women want men who do the washing up. That would be one of the key fantasies. The book touches on something women think they might want. But actually what they want is to read it, not to live it," the 48-year-old British author said.
The Fifty Shades trilogy -- dubbed "Mummy Porn" -- has sold more than 61 million copies across the world.
"I have had several men say, 'Thank you'. Or 'I haven't read your book, but the wife has and thank you very much'," James said.