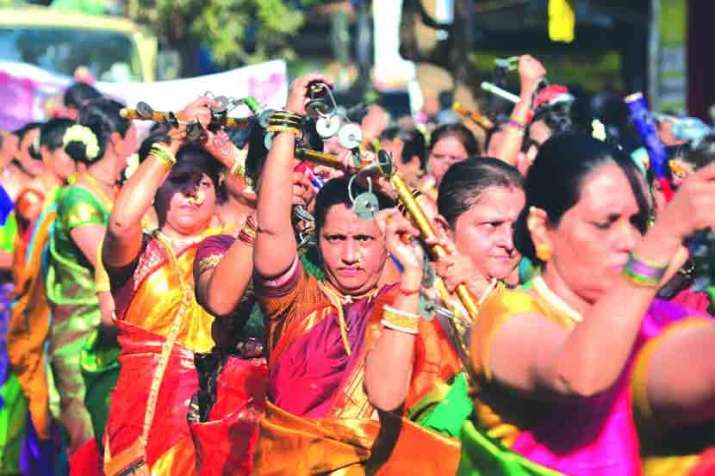 Ugadi or Gudi Padwa 2019 is celebrated as the New Year's Day by the people of Andra Pradesh, Karnataka and Telangana in India. It is celebrated on the first day f Hindu lunisolar calendar month of Chaitra. It typically falls in April or March month of the Gregorian calendar. This time, the Gudi Padwa or Ugadi has fallen on the same day as Navratri 2019. In South India, the day is celebrated by making a Rangoli caled Kolamulus on the floor, putting mango leaves on the doors called toranulu and giving each other gifts and best wishes. People visit temples. Pachadi, a notable festive food is sevred on the Gudi Padwa, which consists of all the flavours: salty, bitter, sweet, sour. It is symbolic of all kinds of experiences we go through throughout the year. 
The word Ugadi is derived from the Sanskrit words Yuga which means age and Adi which means the beginning. Ugadi or Yugadi means beginning of a new age. 
In Maharashtra, the same festival is celebrated by the name of Gudi Padwa. In Sindhis, they celebrate this festival as Cheti Chand, which marks the beginning of their calendar. Manipauris celebrate it as Sajibu Nongma Panba. 
Gudi Padwa Rituals, Puja Vidhi 
Prepare a Rangoli at the main entrance of the house. 
Hoist the flag Gudi and worship it for 10-15 minutes after the sunrise. 
Hoist the Gudi at the entrance of your home. Place it at the right side of your main door. 
Yellow silk garments along with red flowers and mango tree twigs are decorated on the Gudi. 
Make a Swastika with turmeric and vermillion. Light the candles. 
Next day, drink water from the copper pot. Offer water to needy people. 
Gudi Padwa 2019 WhatsApp Images, Facebook Greetings, HD Wallpapers, Best Wishes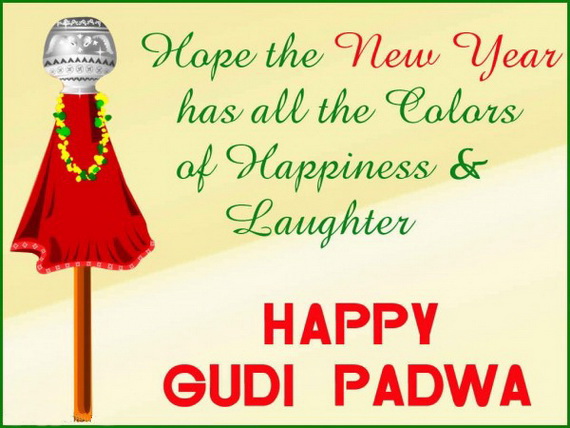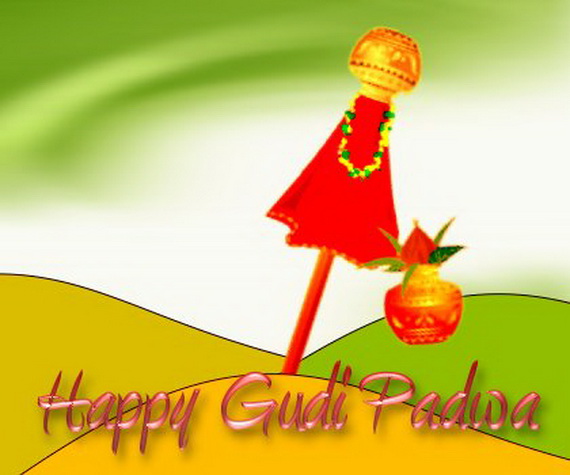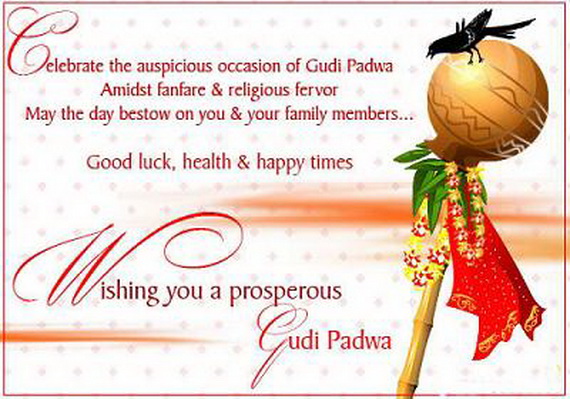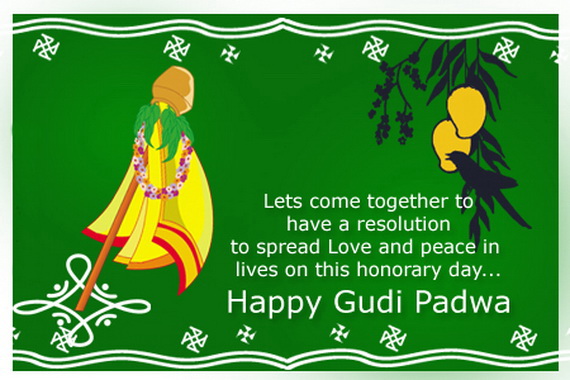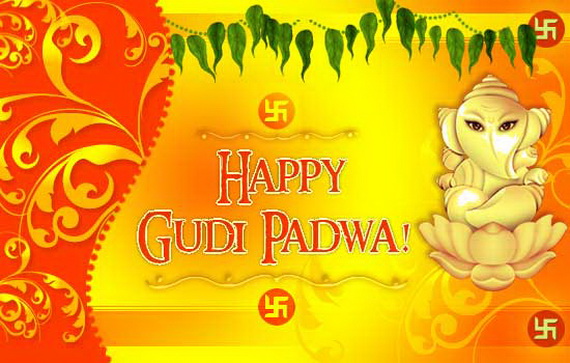 A new beginning, a fresh start
Wish you a Happy Gudi Padwa
From the core of my heart.
Have a blast!
A new ray of light
A new beginning of success coming your way
Wish you the best life could offer
On This special Gudi Padwa Day
Happy Gudi Padwa.
उभारा गुढी सुखसमृद्धीची
सुरुवात करूया नववर्षाची
विसरू ती स्वप्ने भूतकाळाची
वाटचाल करूया नवआशेची…..
माझ्या सर्व मित्र आणि मैत्रीणीना व त्यांच्या परिवाराला
गुडी पाडव्याच्या आणि
मराठी नवीन वर्ष्याच्या हार्दिक शुभेच्छा. . . .
नवे वर्ष नवा हर्ष….नवा जोश नवा उत्कर्ष…..
वाढणा-या प्रत्येक दिवसागणिक आपलं यश, आपलं ज्ञान आणि आपली किर्ती वृद्धिंगत होत जावो आणि सुख समृद्धीची बहार आपल्या आयुष्यात नित्य येत राहो…..
नव्या वर्षात आपल्या स्वप्नांना तेजोमयी किनार लाभों, हीच सदिच्छा…!!!
Dream and make your dreams come true
These are my Gudi Padwa wishes for you
Happy Gudi Padwa
Quotes Credits: Highonsms