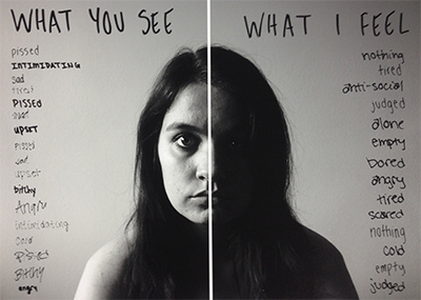 Depression not only alters a person's social behaviour but it also brings about changes in a person's brain. The researchers say that an individual suffering from depression is at a heightened risk of developing changes in the structure of the brain associated with communication and thinking skills. The portions of brain where the alterations were found are known as the white matter. It contains fibre tracts that facilitate brain cells to communicate with each other through electrical signals. 
Also Read: From LP's Chester Bennington to Kurt Cobain, here's the uncanny connection between musicians and suicide
White matter is a major part of the brain's wiring and any change in its structure can cause problems with emotion processing and thinking skills. People who are suffering from depression show a reduction in white matter integrity, the quality of matter. This reduction was not visible in people who are not suffering from depression. 
"This study shows that people with depression have changes in the white matter wiring of their brain," said Heather Whalley, senior research fellow at the University of Edinburgh. 
Also Read: Do you know some people are more prone to depression than others? A gene variant might be the culprit
Depression has become world's leading disability with millions of people affected by it. Around one fifth of UK's adults are affected by depression over a lifetime. The symptoms can be subtle to extreme, like mood swings, exhaustion and feeling of emptiness. For the study, published in Scientific Reports, the team analysed 3461 people using an MRI-based neuroimaging technique to map the structure of white matter.
"There is an urgent need to provide treatment for depression and an improved understanding of it mechanisms will give us a better chance of developing new and more effective methods of treatment," Whalley said. 
"Our next steps will be to look at how the absence of changes in the brain relates to better protection from distress and low mood," he added. 
Also Read: Viral Story: Michigan woman asks her boss a medical leave for mental health, his reply will blow your mind!
Depression has recently consumed another victim. Linkin Park's lead singer Chester Bennington committed suicide on Thursday after battling depression for months. 
For more Lifestlye news click here