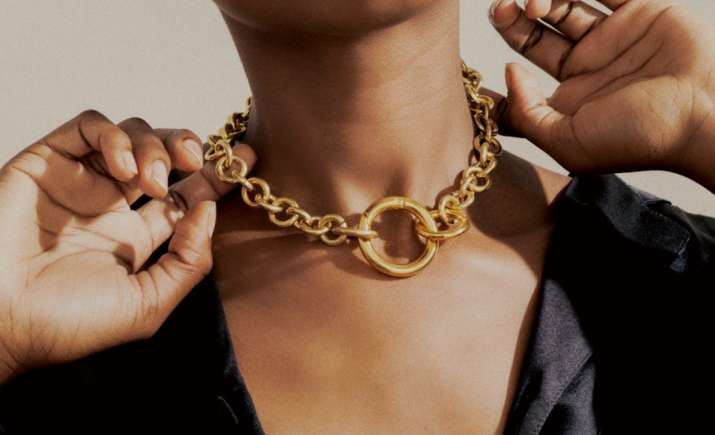 Jewelry which is worn for personal adornment is a crucial part of a woman's wardrobe. Your selection of these decorative items be it -a choker necklace, earrings, or cuff bracelet is also a reflection of your personality. It can be used as a tool to communicate your disposition to those who don't know you, so make sure you are opting for the right one.
Here, we lists down few tips on how to explore jewelry options that are in tandem with your personality.
Statement pieces
Stand out pieces in jewelry including big hoop earrings, chunky and elaborate necklaces and large sized rings depict a fun loving personality. A person who has a preference for wearing such pieces is likely to have a bubbly and vibrant personality and is not averse to experimentation. Also, people who choose one of a kind pieces of jewelry involving animal figurines or heart shaped pendants etc. are those who boast of a unique sense of style and are not afraid to embrace it.
Coordinated jewelry
People who opt for matched sets of jewelry tend to exude the persona of an organized and responsible person. A simple gold bracelet and necklace to go with a matched pair of earrings or all pearls spell out professional like nothing else. People tend to value or seek advice from a person like this simply because they come across as individuals who follow a structured thought process.
Minimalist jewelry
Sleek, contemporary pieces that are minimalistic yet eye catching. People who are likely to wear mixed metals or gemstones with minimal sparkle but not opt for something that is over the top bling. Minimalists prefer interesting and new silhouettes. Such people usually give off the vibe of a balanced person. Someone with fine taste but who also doesn't like going overboard with their attire.
Colourful jewelry
Chosen by those who is not afraid to experiment with colors, patterns and shapes. These people usually opt for pieces with multi coloured gemstones or chokers and necklaces using multiple shapes and patterns. Such people have a cool and eccentric personality with a sense of edge and boldness in their everyday attire
Classic pieces
People who have a love for the classic and elegant stuff. They follow the philosophy of old is gold and tend to opt for evergreen pieces like diamonds studs or solitaire rings and earrings, tennis bracelets etc. These people adopt their style from what has been worn in the family for years and is considered timeless. The personality type of person like this is someone who is fashion forward and modern, yet believes in opting for the tried and tested formula rather than taking an unusual approach.
Jewelry influencer, Prernaa Makharaiaa shares her exclusive tips:
(With IANS Inputs)
For latest Lifestyle updates, check out our Facebook page!
Also Read -Jewelry tips and tricks | 5 easy ways to reinvent ancestral jewel pieces