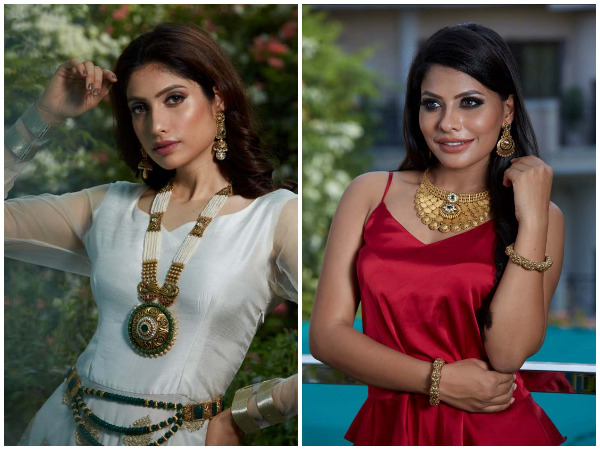 The ancestral jewel pieces in one's jewelry collection can be the most personal and expressive accessories with both emotional as well as financial value attached to them.
While the prime key to reworking with the ancestral jewels is to suit the current owner's taste, here are some tips and tricks using which the fashionistas can strike a style statement wherever they go!
Shower some sparkle
Heritage jewelry includes some precious stones like rubies, emeralds and sapphires, but it's now time to add some fusion to the age-old jewels. Add some diamonds and other precious stones and this exquisite setting of the past and the present would ace your jewel game and look superb with any outfit.
Add a pop of colour
You can also revive up your old jewelry by adding some colored gemstones to it. You can try some rich bold colours that will match the needs of almost all occasions or can even add their zodiac stones with a belief that it will bring immense luck and prosperity to you. While Rubies stand for love and passion, blue sapphires are referred to as the sign of promise, honesty, and loyalty.
Also Read -5 ways to flaunt metallic look for wedding season, easy tips for brides
Play with the metals
Sometimes vintage jewelry may not be in the accurate shape and style as per your desire. Don't throw it away! Visit a creative jewellery designer and get it custom made in any metal of your choice be it gold or silver, with added gemstones to give you a fresh piece.
Reinvent the old gold
An easy way to enhance the old jewel's charm is to get it professionally cleaned and inspected. The seasoned professionals will not just clean and clear all the buffs from the pieces handed over to them but will also revamp the setting of the precious gems if required.
Tip: If the vintage pieces in one's closet have some precious gemstones but is not accurate for a ring setting, then the jewelry designers can add some elements like metals, diamonds, and more to transform it into beautiful earrings or pendants.
Also Read -Ditch heavy sarees and suits, guide to modern bride's trousseau collection
Don't hesitate to experiment
With layering necklaces, bracelets or even rings of the modern and heirloom styles, you can easily get the affluent boho-chic vibe right. Since, there is no certain rule for mix-and-match themes, just keep the theme of the occasion and the color code of the dress in mind while making the choice of jewels.
So all the women out there, go reinvent the flashback jewels!
(With ANI Inputs)
For latest lifestyle updates, check out our Facebook page!
Also Read -5 lifestyle tips for men: From formal moccasins to informal loafers