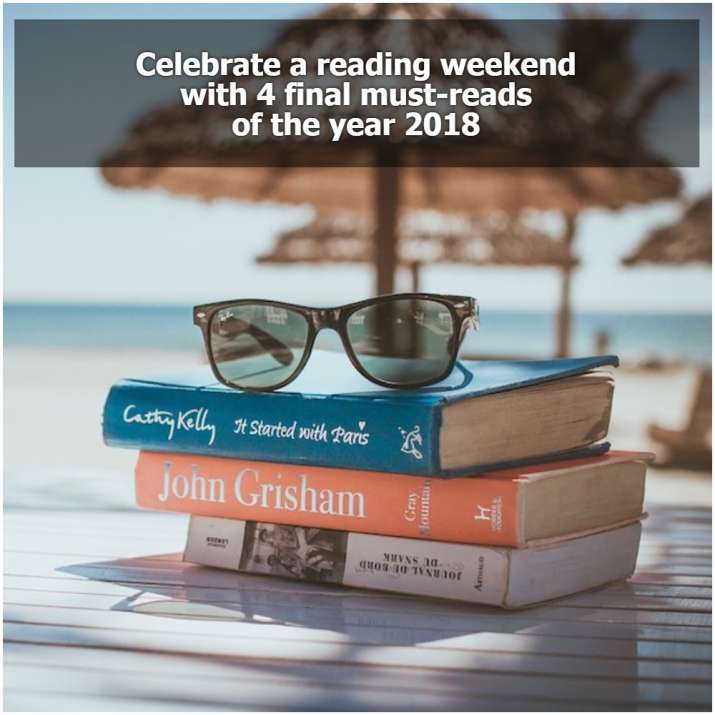 In 2018's last weekend, discover what French playwright Jean-Claude Carriere learnt about the Mahabharata from his notes from his India trip; flick through tarot predictions made for your health, wealth, career and love in 2019 and read a marine engineer's fictional story as she battles storms in the sea and her love life.
As the new year is approaching, we have curated a thoughtful list of final reads for the year. Take a look!
Big Bhishma in Madras: In Search of the Mahabharata with Peter Brook
Author: Jean-Claude Carriere | Originally published in 1997 in French, the book is a compilation of the notes of the India travels (1982-85) of Oscar recipient and cinema-theatre legend Jean-Claude Carriere when he was researching with director Peter Brook the 'Mahabharata' timeless epic. Carriere's colourful illustrations also run across its pages.
Tarot Predictions 2019
Author: Karmel Nair | Life is full of surprises, and horoscope predictions claim to acquaint readers with them. Forewarned is forearmed, says "Tarot Predictions 2019". It is the fifth book of Karmel Nair, who worked as a radio jockey before embarking on a career in tarot fortune-telling. The book is divided as per the 12 zodiac signs, and gives out monthly love, health, wealth and career predictions for each sign.
Anchor My Heart
Author: Nyari Nain | Anchor My Heart is a fictional tale written by Nyari Nain, who is a marine engineer and as per the book, "one of the very few women in shipping". It revolves around the protagonist Lehar Saxena, the fourth engineer on board the ship MV Orchid, who has has no time to "prissy up in front of a mirror or flirt with the boys".
Windhorse Warrior
Author: RC Friedericks | This book offers an inside look at the struggles and aspirations of the Tibetan people during the 1950s. It is a tale that weaves together the politics of occupation and resistance, an other-worldly romance between a Chinese communist and an educated Tibetan woman, and the soaring vision of the Tibetan spiritual heart.
(IANS Inputs)
For all the latest Lifestyle updates, check out our Facebook page!