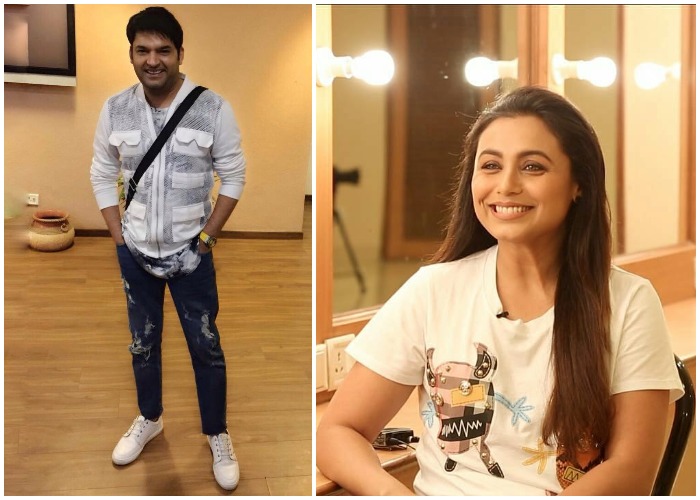 Kapil Sharma has recently made his comeback on the smallscreen with Family Time With Kapil Sharma. The very first episode of the show got Twitter talking, however in an otherwise manner. Most of the The Kapil Sharma Show didn't find the new show as captivating as the previous one. Seems like the ace comedian hasn't parted ways with his usual antics of cancelling shoots last moment. This time, Kapil Sharma kept Hichki actress Rani Mukerji waiting for several hours before finally cancelling the shoot.
According to a SpotboyE.com report, for a call time of 2 pm, Rani Mukerji was asked to report on the sets at 6 pm. When the actress was about to leave Yash Raj Studio for the shoot, the commencement time was further shifted to 8 pm. Rani waited for two more hours and then she was finally told that the shoot has been cancelled. It is being said that Kapil Sharma was the one who cancelled the shoot.
It's not the first time Kapil Sharma cancelled the shoot or kept the Bollywood actors waiting on his sets. It happened with Ajay Devgn, Shah Rukh Khan, Akshay Kumar, Arjun Rampal and many others. However, the actors never spoke ill about the comedian and most of them were understanding enough to give him a second chance on his comeback show.
Ajay Devgn was the first guest on his show, putting the past happenings aside. If this report is true, Kapil Sharma needs to be very mindful before cancelling shoots with Bollywood stars.
Family Time With Kapil Sharma is his comeback show which differs from his previous shows when it comes to the concept. This show includes fun, games and comedy unlike The Kapil Sharma Show. However, the first episode of his comeback show got tepid response from its viewers.