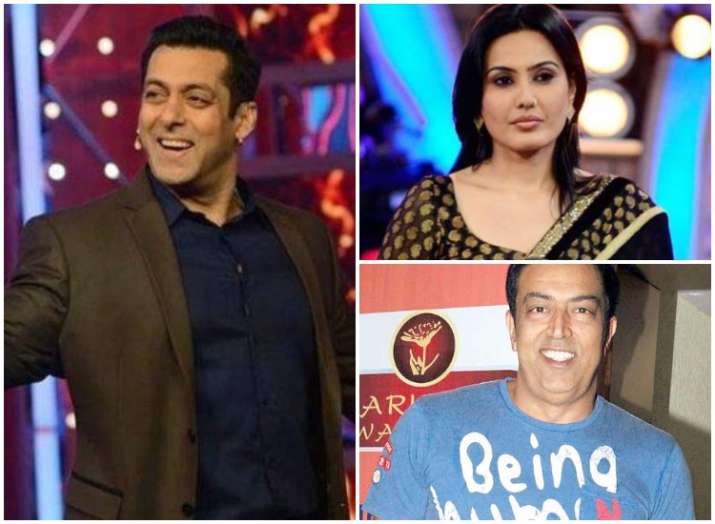 Ever since Hina Khan accused Bigg Boss 11 of being partial to Shilpa Shinde and Vikas Gupta in the recent Weekend Ka Vaar episode, there has been a buzz everywhere. Several people have come to the forefront calling the reality show "fake" and "unfair". Bollywood superstar and host Salman Khan recently denied Bigg Boss being scripted at the Hindustan Times Leadership Summit. Now, TV celebrities Kamya Panjabi and Vindu Dara Singh have expressed their opinion on the ongoing debate.
"Have you ever sneaked into any one's house? Well this show gives you a chance to do that. It's slightly based on 'peeping tom' concept. It's not scripted at all. If it had been, imagine how twisted the creative team would be", Salman was quoted as saying.
Kamya Punjabi, who was seen in Bigg Boss season 5 said that Bigg Boss is not at all rigged. Speaking to Indian Express, the TV actress said, "How can you call the show biased or rigged. The one hour that we see is a cumulation of all entertaining high points, but you also have uncut versions available on the web. Let me tell you something, what comes on television is real, they can't fake your actions".
On the other hand, ex-Bigg Boss season 3 winner Vindu Dara Singh said that Hina Khan was wrong in thinking about Bigg Boss being rigged. "Like anyone of us, she too knows that Priyank Sharma and Luv Tyagi do not have a great chance but that doesn't mean it was in her contract. She is a smart girl and she also sees things from an audience's perspective. If not, why has she never told Vikas Gupta, Shilpa Shinde or Arshi Khan that they will go before her?", he was quoted as saying to the daily.
Well, now that these celebs have begged to differ that Bigg Boss is scripted. Do you agree or not? Let us know in the comments below.
For more entertainment news and updates, follow our Facebook page