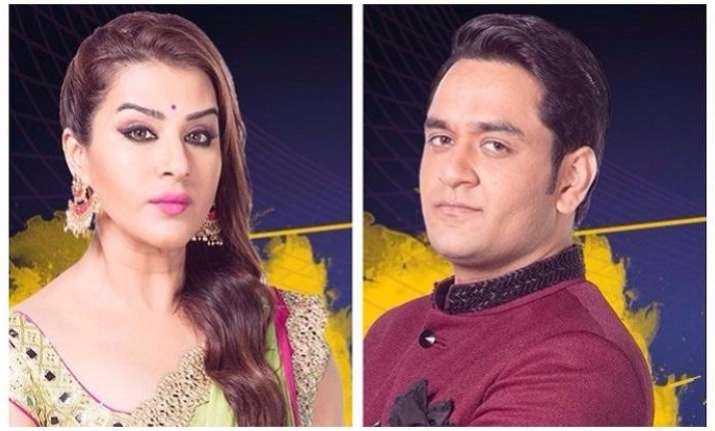 Last night's episode was as attention-grabbing as any other episode of Bigg Boss 11 has been. We now know who's this week's captain in the house. It's none other than Vikas Gupta, who has managed to remain under limelight constantly since the beginning of this season. We're not short of reasons why Gupta is one of the most headline-grabbing contestants in the house, following Hina Khan and Shilpa Shinde. In the first episode itself, the TV producer locked horns with Shilpa Shinde. Ever since then, things are going sour day by day between the duo. 
But after watching last night's episode, we can surmise that a patch up might be on the cards between them. After having a fallout with Hina Khan, Vikas Gupta was seen appreciating Shilpa Shinde as a phenomenal actress. He also says that one should have seen Shilpa acting as she's a psychotic actress. Viewers were shocked to see Gupta appreciating her, despite having such ugly brawls with the actress. It also indicates that after losing his comrade in Hina, Vikas might think about joining hands with Shilpa, forming a new BFF Jodi in the Bigg Boss house. 
A recent twist also saw a majority of housemates supporting Vikas Gupta in the house, leading to his win in the captaincy challenge. Arshi Khan, who was the sole support of Shilpa Shinde from day 1 is now standing against her. She, in turn, joined hands with Vikas to express her hostility towards Shilpa.