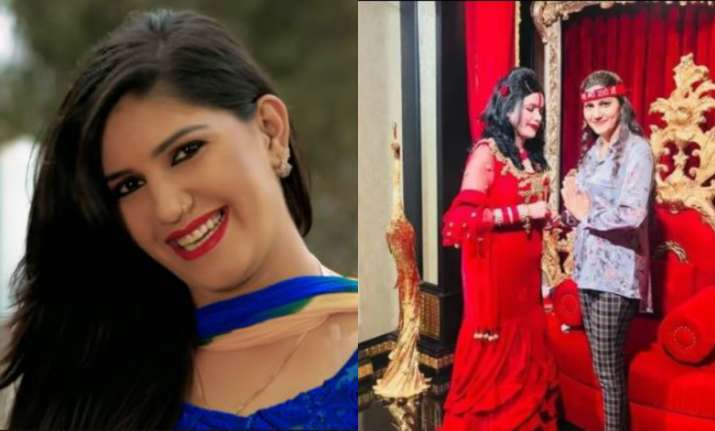 Bigg Boss can be a life-changing platform for many. Haryana dancing sensation, Sapna Choudhary who is quite a hit for her moves in the state and neighbouring regions gained nation-wide popularity after entering Bigg Boss Season 11. She made her Bollywood debut with an item song, Love Bite, and now Sapna is shooting for a movie with Abhay Deol. Besides, she will also make a special appearance in Colors' show Laado- Veerpur Ki Mardaani. 
Reports suggest that Sapna will perform an item song as a part of her guest appearance. Sapna will be part of the sequence when Rantej will throw a success party. But above all what caught our attention was Sapna's picture with self-styled god woman Radhe Maa. There are two pictures that Sapna shared on her social media account and in both, the dancer is wearing same dress. This indicates that Sapna sought Radhe Maa's blessings before going for shoot.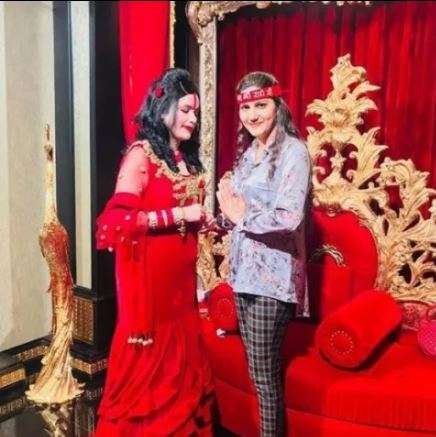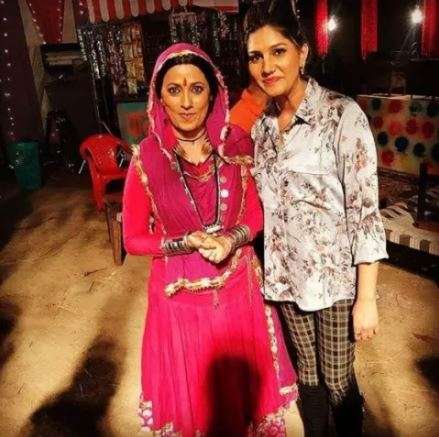 Sapna showed off her moves couple of times inside the Bigg Boss house and even Bollywood actress Deepika Padukone applauded her dance. Talking about her profession in an interview, Sapna said, ''Yes, we entertain people on stage, but that is my job. That does not mean that in my regular days, anyone, especially men, can walk up to me to tease or look at me with vulgarity in their eyes. Our job does not allow them to disrespect or misbehave with us. Keeping the profession aside, we are normal women. We run our kitchen from whatever we earn and we have responsibilities. Men have no right to look down upon us and treat us like disrespectful entities.''
Coming back to Bigg Boss 11, after Hiten's eviction, all contestants except Hina Khan have been nominated for violating a rule. They were found discussing nominations using code words such as Hong Kong, crab, snake, etc. 
Stay tuned to this place for all updates