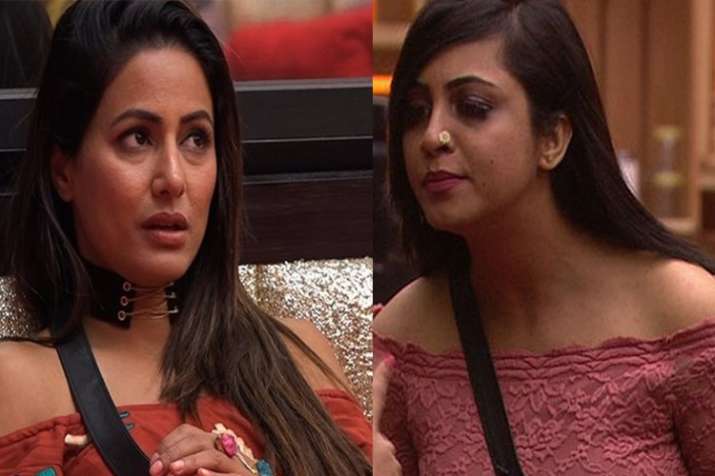 Bigg Boss 11 is one of the controversial seasons of all the time. This time, right from the first episode, contestants were not only seen indulging in verbal fights, but they also made many personal comments on each other. This is known to all that after coming back to Bigg Boss house as a wildcard entry, Priyank Sharma talked about Arshi Khan's legal case for which he was slammed by Salman Khan. After that he also insulted the lady making derogatory comments on her. Hina Khan, who is emerging as the 'vamp of the season' as said by Twitterati, doesn't share good equation with Arshi either.
Bigg Boss introduced a task named Bigg Boss ki Adalat which again became the fighting ground for the contestants. During the task, Arshi was targeted. Priyank and Hina once again got into verbal spat with the lady. It is yet to be seen how other contestants react to this. Vikas Gupta being Arshi's good friend was seen stopping her. Arshi was seen saying bad things to Priyank, who was also giving her the apt reply.
Fights and controversies are not new in Bigg Boss house. Priyanka and even Hina reviewed backlash on social media for making nasty comments on the lady. In tonight's episode, people will see how things move forward.
On a related this, this week, Sapna Choudhary, Hina, Shilpa Shinde and Priyank have been nominated.