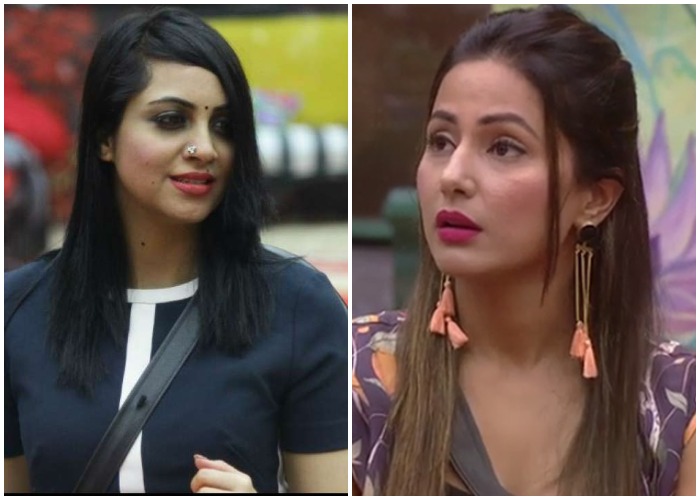 Ever since the ace designer Neerusha Nikhat spilled beans on popular Bigg Boss 11 contestant Hina Khan's borrowed wardrobe, fans are speculating whether the chic clothes worn by the actress are her own or not. Hina Khan, in lesser time, became one of the most hated contestants in Bigg Boss for her body shaming and career shaming antics. But she also became the style icon for her stint in the show.
In a recent episode, Vikas Gupta revealed that the TV actress has brought 108 night suits with her, for each day inside the house. In an unseen video, Hina Khan was also seen discussing that she has ran out of clothes now and she cannot repeat dresses on national television. Now the question arises, are the clothes worn by the actress are her own or not?
Designer Neerusha Nikhat accused Hina Khan of borrowing clothes for her stay in Bigg Boss 11 house. And now, recently evicted contestant Arshi Khan also spilled beans on Hina's borrowed clothes. Arshi told Zoom TV in an interview about an incident wherein Hina Khan herself revealed wearing clothes borrowed from designers. Arshi once wore Hina's nighties for the nominations. Soon after the process was over, she asked Arshi to return the nighty as she had to give it back to the designers in every 2-3 days.
After Arshi Khan's revelations, seems like Neerusha Nikhat's accusations bear some truth.