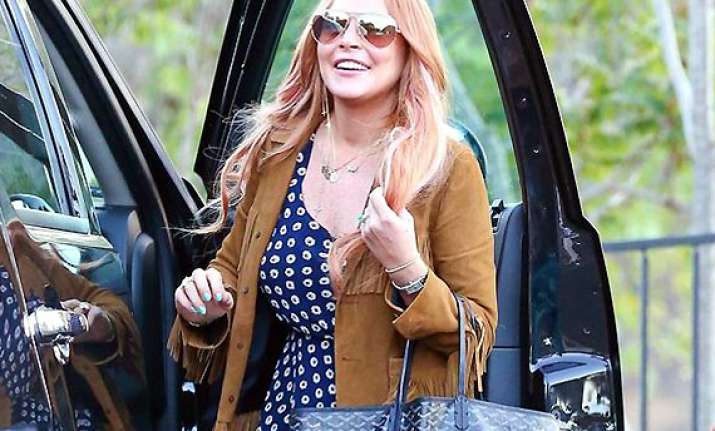 Los Angeles, Aug 1: Actress Lindsay Lohan smiled her way out of the Cliffside Malibu rehabilitation centre Wednesday.
She was spotted in a polka dot dress teamed with bizarre pop socks while she was driven out of the rehabilitation centre, reports thesun.co.uk.
Lohan, 26, was ordered a 90-day-stint by a judge after the hearing of a car crash case that she was involved in last year. It was reported that she initially found it difficult to adjust in the rehab, but gradually welcomed the change.
The actress will be staying some days with a 'sober coach' here before returning to New York.
She will soon start shooting for Oprah Winfrey's eight-part-documentary based on her life. The documentary will go on air in 2014.