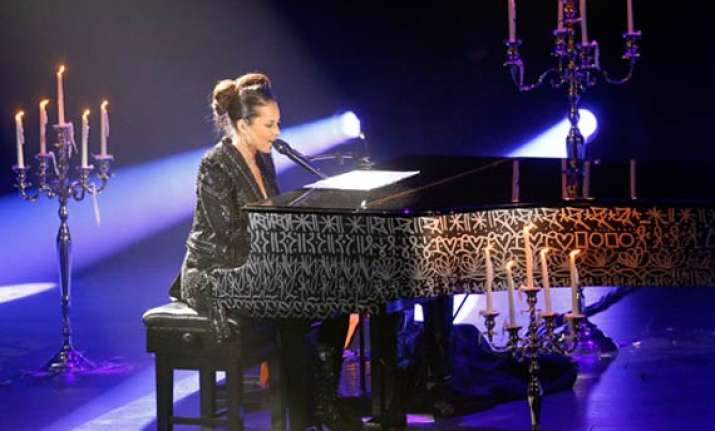 London, Jun 16: Following her well received concert at the Albert Hall in London this week, Alicia Keys was back on stage on Wednesday night  for the Keep a Child Alive Black Ball.
The charity event, which was held at The Roundhouse in Camden, was hosted by Keys and Mark Ronson and featured performances from Boy George, Tinie Tempah and Paloma Faith.
Keys is the co-founder of the charity which aims to provide treatment for children and families affected by HIV/AIDS in Africa and India.
"It's an incredible organization and so much about giving directly to the people and tonight allows us to do that work," said Keys before the event.
This month also marks the 10th anniversary of Alicia Keys' multi-million selling "Songs in A Minor," the debut album which launched the singer's career and made her famous around the world.
To mark the occasion the album is being re-packaged and re-released and will include all the original songs along with some previously unreleased recordings.
"There's going to be so many more years I plan to be in the business," said Keys. "We wanted to really celebrate this and for the fans that have been with me from the beginning to those who maybe weren't there to see that now they can experience it all over again."
Alicia Keys' "Songs in A Minor" - 10th Anniversary (Deluxe Edition) will be released on June 27. AP