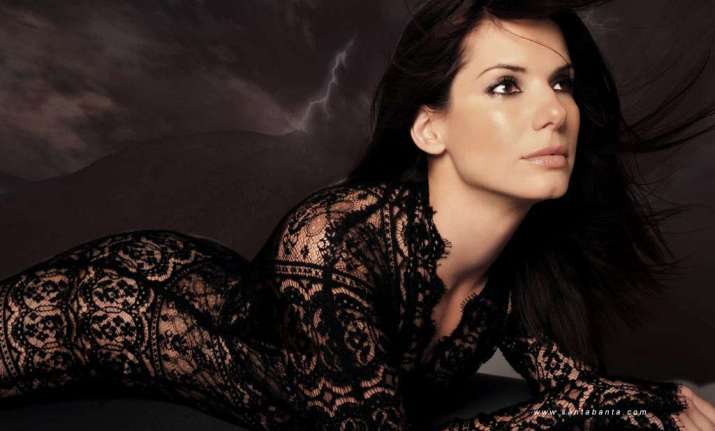 Los Angeles: Actress Sandra Bullock wondered why certain scenes in "Gravity" required her to show her derriere.
Bullock, who has landed a best actress Oscar nomination for her central performance in the science fiction, says she worked hard to get into the best shape possible for the film.
"I worked out hard for the movie. I had to because there is a lot of me on show. I had a few arguments about the scenes where I'm basically in my underwear with pants that don't even cover my bottom," thesun.co.uk quoted Bullock as saying.
"I'm flying away from the camera so my b*** is in people's faces a lot. I mean, why is that necessary," she added.