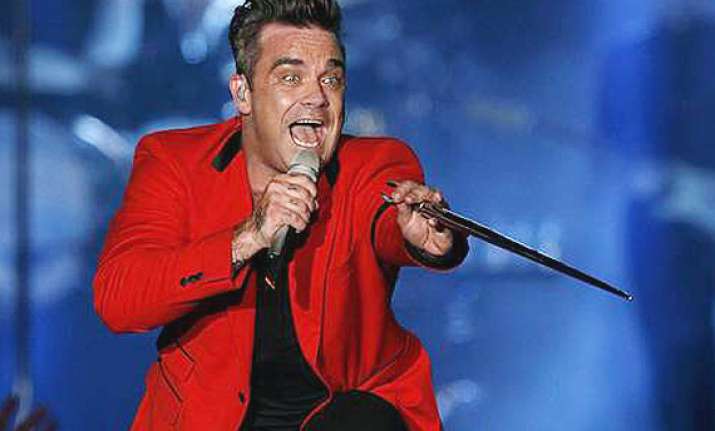 London: Singer Robbie Williams' sudden fall from the stage during a recent gig in Newcastle injured a fan.
The "Candy" hitmaker left Margaret Nash, 52, in agony after he crushed her when he lost his footing and stumbled into the audience during his Swings Both Ways show, reports contactmusic.com.
Nash had to then miss the rest of the performance as she had to be seen by paramedics before being escorted to hospital and spending the night there.
"We attended to the lady after she said she had pain in her arm. We were later told she had broken it. We got in touch with Robbie's production company and they have been in touch with the lady," Metro Radio Arena general manager Paul Tattenden told the Daily Mirror newspaper.
Nash's daughter Katie was left fuming.
After the accident, she tweeted to the singer: "You fell on my mam and she's been in hospital with a broken arm. You never even said sorry."