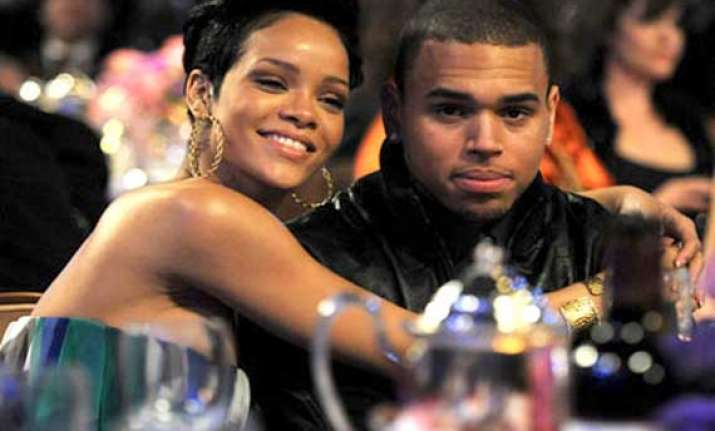 Los Angeles, Feb 16 : Singer Rihanna and on-off boyfriend Chris Brown have again sparked rumours of a split, after Rihanna refused to be seated near him at a party here.
Both of them ignored each other during a night out at Popular Demand's one-year anniversary party at the Playhouse night club here Wednesday.
"Rihanna refused to sit with or even near Chris and when Chris noticed she was there, he made a huge show of rubbing his presence in her face," a source told dailymail.co.uk.
"He promptly ordered three more bottles of ace of spades, which came out with in a procession of sparklers and scantily clad cocktail waitresses, causing a spectacle, which he clearly wanted Rihanna to see," added the source.
Rihanna and Brown are said to have arrived at the club separately and even left separately at the end of the night.
The frosty atmosphere between the singers comes days after they were seen cosying up at the Grammy Awards Sunday, where they sat next to each other, laughing and flirting all evening.