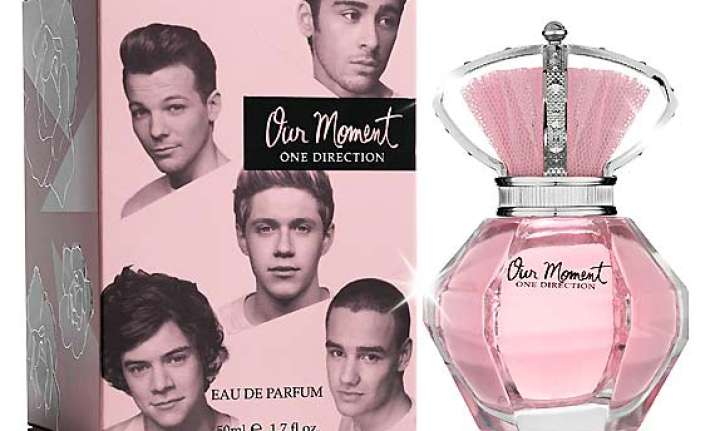 London: One Direction band members have come up with a new fragrance titled 'That Moment', which will come in a "swanky new bottle".
Their debut fragrance 'Our Moment' was launched last year. This time again they have come up with a brand new perfume to entice their teenage fans, reports contactmusic.com.
Harry Styles made the announcement in a YouTube video, saying: "Hi guys, your reaction to Our Moment has been absolutely amazing. We're so, so pleased that you guys like it so much. People have already been asking what is next for Our Moment. We've come up with a new version with the original notes, but with some new stuff."
"It's taking things like pink grapefruit and jasmine and mixing them with new scents like green apple and violet in a swanky new bottle. It's a special edition and it's called That Moment. We hope you like it as much as we do," he further said.