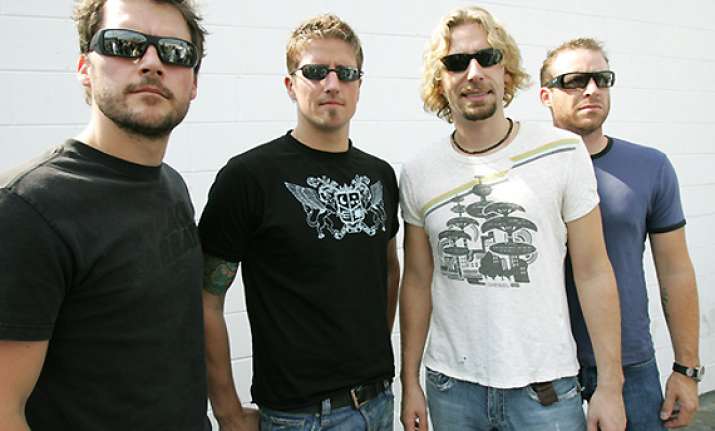 London, Dec 30: Nickelback guitarist Ryan Peake is interested in a DJ remixing one of his band's songs.

"Unless some famous DJ wants to make a huge, Euro-pop smash remix of our song," he says with excitement. "Call our label."

Clearly, he's joking, though lead singer Chad Kroeger adds, "That wouldn't be so bad."

The Canadian-based rock act released their seventh album, "Here and Now," last month. They have had numerous Top 40 hits over the years, and though today's pop scene is dominated by dance music, Nickelback says they don't plan to jump on the bandwagon.

"We don't look at what all the popular artists are doing. We're not chasing Lady Gaga or Katy Perry or any of those guys. They're doing fabulous doing what they're doing, and we're just doing what we do, and that's it," Kroeger said. "Obviously there isn't a person in the world that would say, you know, Nickelback is so trendy, and we're not. We don't care. We really just don't care."

The band—which includes Kroeger's brother Mike on bass and drummer Daniel Adair—was named "group of the decade" by Billboard magazine and their 2001 breakthrough hit "How You Remind Me" was the decade's top rock song. Their best-selling album is 2005's "All the Right Reasons," which has sold eight million copies domestically.

"Here and Now" debuted at No. 2 on the Billboard Top 200 albums chart.