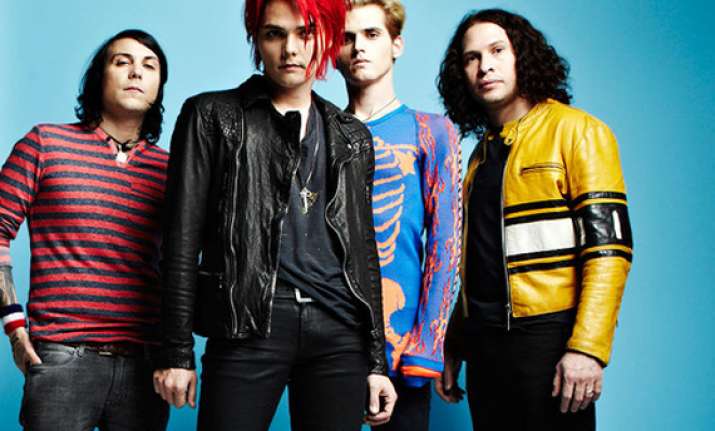 Los Angeles, March 24: Members of punk-rock band My Chemical Romance, known for several hits and four studio albums, announced that they are splitting up after jamming together for over a decade.
"Being in this band for the past 12 years has been a true blessing. We've gotten to go places we never knew we would. We've been able to see and experience things we never imagined possible. We've shared the stage with people we admire, people we look up to, and best of all, our friends," read a statement on the band's official website, reports contactmusic.com.
"And now, like all great things, it's coming to an end. Thanks for all of your support, and for being part of the adventure," the statement read further.
My Chemical Romance's lead vocalist and songwriter Gerard Way previously denounced the band's label as an 'Emo' band.
"Basically, it's never been accurate to describe us. Emo bands (bands with songs about real love and heartbreak) were being booked, while we were touring with Christian metal bands because no one would book us on tours," said Way.