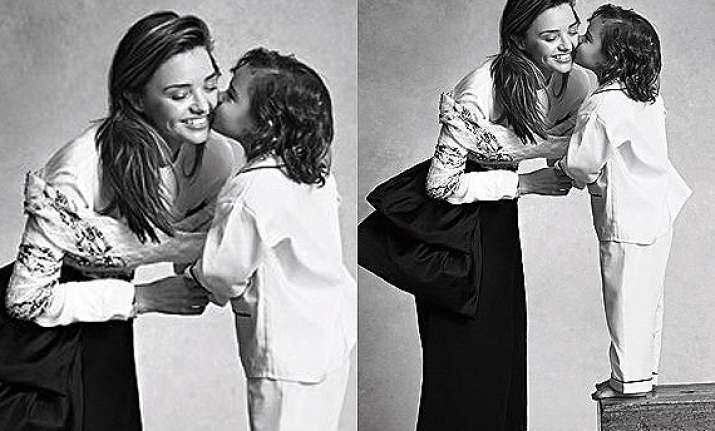 Los Angeles, Supermodel Miranda Kerr and actor Orlando Bloom's four-year-old son Flynn has made his modelling debut in the latest issue of a fashion magazine.
Flynn appears alongside Kerr in her shoot for Australian VOGUE magazine, reports contactmusic.com.
"She had to approve the image and had to check with Orlando in advance," VOGUE Australia's editor-in-chief Edwina McCann was quoted as saying by Australian Daily Telegraph newspaper.
The child was photographed in a pair of perfectly pressed pyjamas alongside his mother.
Speaking about Flynn's performance in front of the camera, she said: "He loved it."
"Loved being involved and working with mummy, and the crew fell in love with him. He's such a confident little kid and they have a playful relationship."