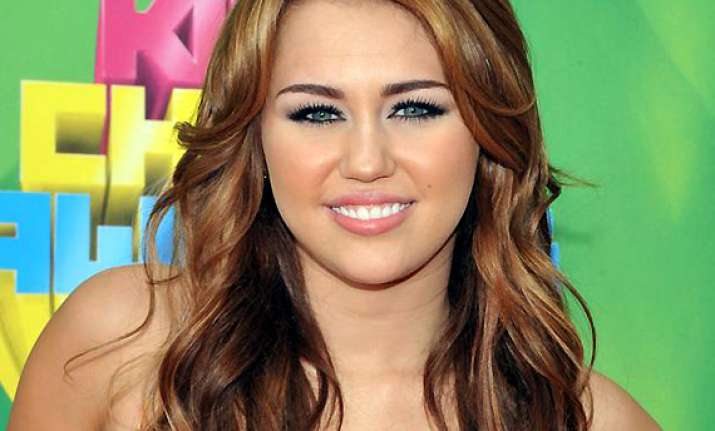 Los Angeles: Singer-actress Miley Cyrus says she consumes vitamin supplements to boost her hair growth, and she admits she can't wait to have long locks once again.
The 20-year-old, who has short hair, has now decided to grow out her signature edgy hairdo.
"I'm secretly tugging on it every night and taking (hair growth vitamin supplement) Viviscal, I'm not going to lie. But I'm going to rock it while I have it," femalefirst.co.uk quoted Cyrus as saying.
The 20-year-old, who has sported varied hairstyles like long waves, a faux hawk and blue hair in the past, has hinted that she might start wearing hair extensions again as soon as her locks get long enough.
"I love a good weave. I can't help it, I love a good piece. But I don't have anything to clip it to. Yesterday I wore a rat tail. I got lots of feedback on Twitter on that one," she said.