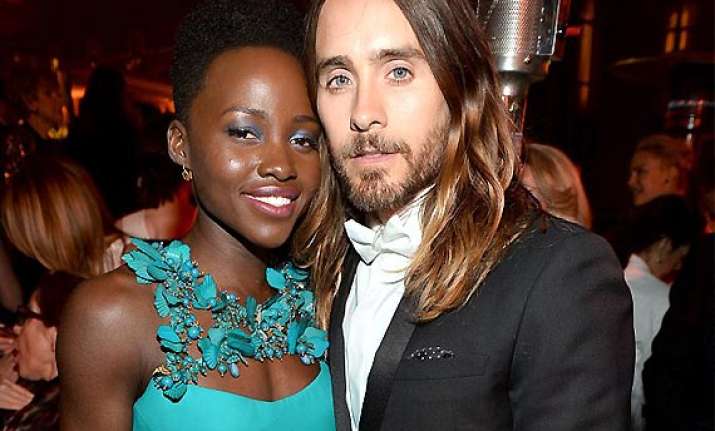 Los Angeles: Actress Lupita Nyong'o has denied rumours of dating actor Jared Leto.
The 30-year-old, who is nominated in the best actress in a supporting role category at the 86th Academy Awards for acting in "12 Years A Slave", recently came on "The Ellen DeGeneres Show" and addressed the dating rumours, reports radaronline.com.
When DeGeneres said: "You're actually in tabloids as well, which means you've really made it. Because there's rumours that you and Jared Leto are together."
Nyong'o responded: "Ah, but I thought Miley Cyrus broke us up. That was the last thing I heard."
"It's crazy 'cause when I read these rumours, I mean, they're so detailed that even I start to question if they're true or not," she added.