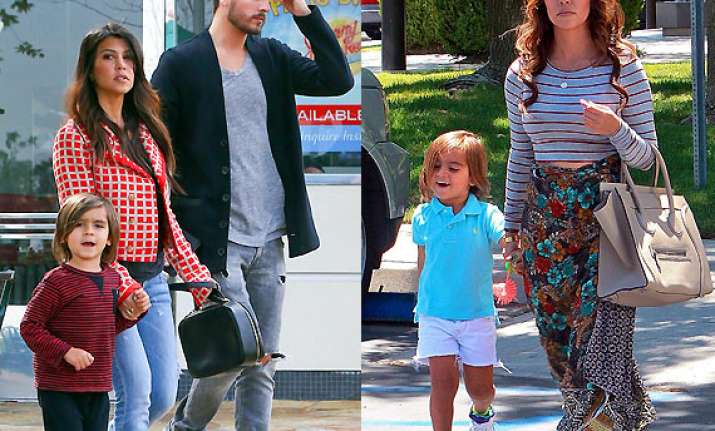 Los Angeles: Reality TV star Kourtney Kardashian feels her four-year-old son Mason has the "attitude" to be a model, and her sister Khloe agrees.
The "Keeping Up with the Kardashians" star, who is expecting her third child with boyfriend Scott Disick, has revealed their four-year-old little boy, Mason, could follow in his aunt Kendall Jenner's footsteps and hit the runway in the future, reports contactmusic.com.
Asked if he might become a model, the 35-year-old star, who also has two-year-old daughter Penelope, said: "I don't know. He has such an attitude."
Kourtney's sister Khloe added: "He's very moody. He's very Kourtney-like. If he wants to do something, he will. If he doesn't, you can't get him to do anything."