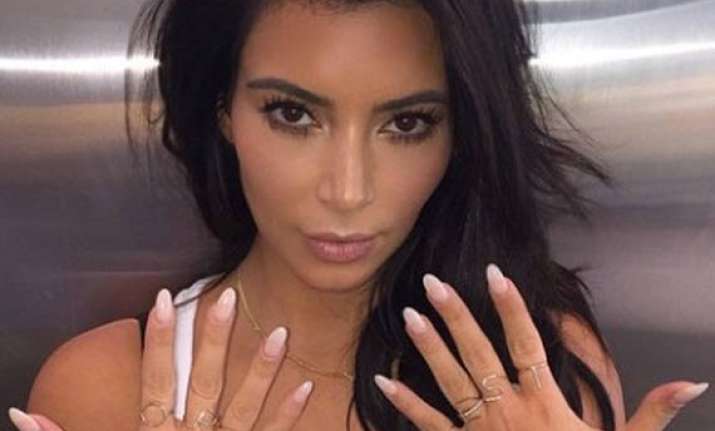 Los Angeles: Reality TV star Kim Kardashian has expressed love for her daughter North West through custom-made gold rings spelling out the letters 'North West' on each finger.
Kardashian posted a photograph of herself with both her hands held up in front of her showing the rings on the photo-sharing website Instagram, reports hollywoodlife.com.
The 33-year-old star, who is married to rapper Kanye West, took off her wedding and engagement rings in favour of the tribute to her daughter.
Kardashian also posted a very simple caption for the picture with just two arrows -- one pointing up (North), and the other pointing to the left (West).