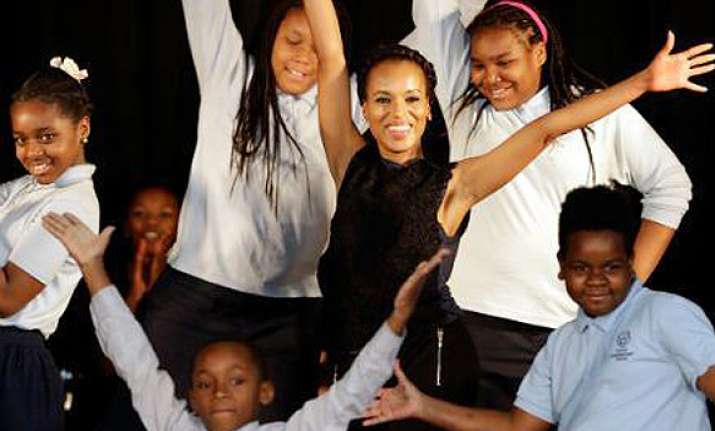 Los Angeles, Actress Kerry Washington says she feels "really, really blessed" after welcoming her baby daughter Isabelle Amarachi.
Washington has spoken for the first time about her seven-week-old daughter, her first child with husband Nnmadi Asomugha, admitting she is overjoyed with her new arrival, reports femalefirst.co.uk.
In an online fan question-and-answer session with the Los Angeles Times newspaper, she said: "So tricky because you know I don't talk about this stuff. But I will say I feel really, really blessed. I just feel really blessed that I'm kind of living extraordinary dreams come true in my work life and in my personal life."