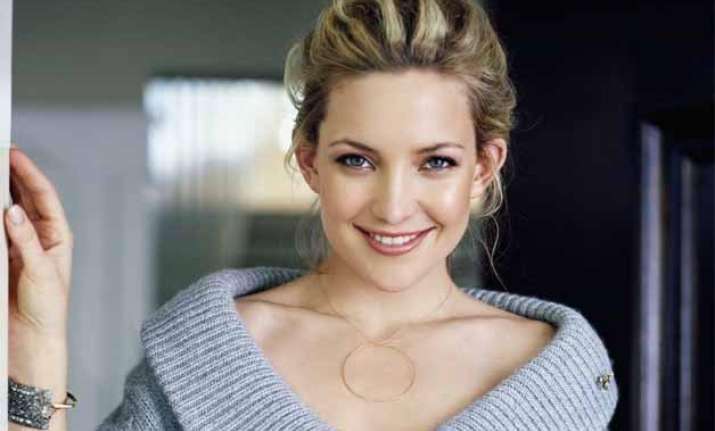 Los Angeles: Actress Kate Hudson's trainer Nicole Stuart says that the "Almost Famous" star carries a skipping rope everywhere she goes to make sure she works out everyday.
"She carries a skipping rope in her bag everywhere she goes, and if she only has a few minutes free, she'll do some. Even just five minutes, four times a day ads up to an entire 20 minutes of cardio.
"Kate would be the first to tell you there's no magic pill or short cut and if you want a body like hers, you have to put in the work. That's all there is to it," Stuart told Look magazine, reports femalefirst.co.uk.
Hudson, who has sons Ryder, 10, from her marriage to Chris Robinson, and Bingham, three, with former fiance Matt Bellamy, knows it is important to set aside time to "work up a sweat" everyday.
"She makes it a priority to take at least 20 minutes out of her day to work up a sweat, no matter how busy she is.
"She's very active anyway and loves things like dancing, yoga, boxing, hiking and playing tennis. But if she's not doing that, she's running around after her kids so there's not a day goes by where Kate does nothing at all.
"It's not that she loves working out, it's a part of her daily routine, like brushing her teeth and she's got over that hurdle of not being able to make herself do it," Stuart said.