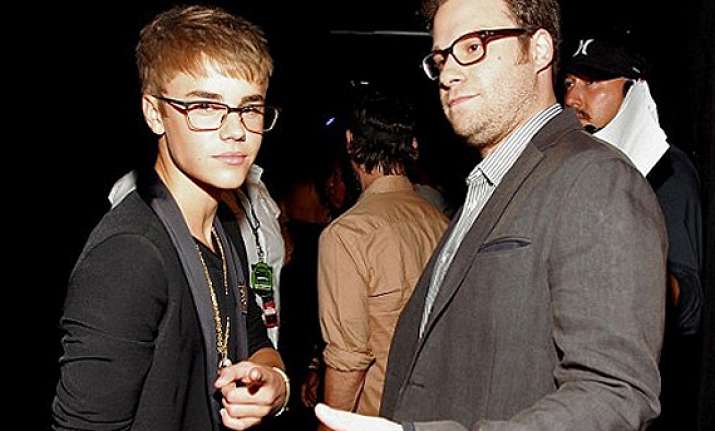 Los Angeles: Singer Justin Bieber hit back at comedian Seth Rogen and apologised for not bowing down when they met during an interview on "The Howard Stern Show".
Seth alleged that the singer acted like he was the one who had been requested to meet the teenage star, femalefirst.co.uk reports.
Bieber took to Twitter and wrote: "Seth Rogan, sorry I didn't bow down when I asked to meet you, was probably a bit shy and didn't want to be over the top, but still love your movies."
The comedian previously branded the singer as "obnoxious", "ungrateful", and "insincere" and also called him a "motherf***er" when the duo first met on "The Howard Stern Show".
The comedian said it's easy to "hate" Bieber because he lives up to the bad reputation, which he's gained in recent months.
"He's a good example of someone you meet, who you think you're going to hate, and then you get to hate him as much as you thought. You meet him, and he lives up to every one of your expectations of how you hope he will be," said the 32-year-old.