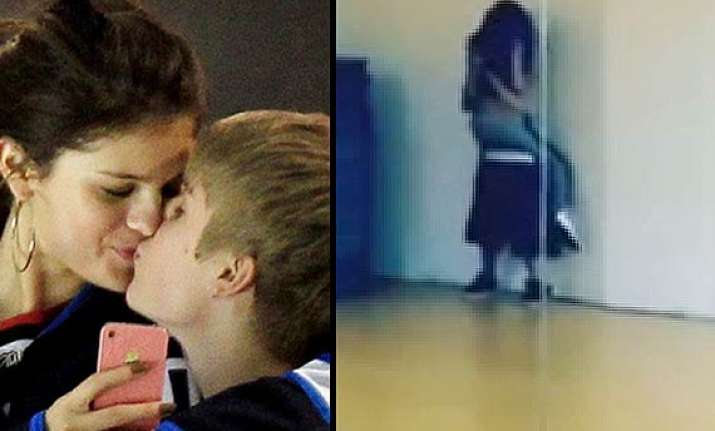 London: Pop star Justin Bieber took to an online photosharing website to share a video, which stars him and his former girlfriend Selena Gomez in an intimate dance routine.
The duo is seen performing a play-by-play to the lyrics of John Legend's song "Ordinary People".
After professing his love for Gomez at a surprise performance ahead of SXSW, the "Believe" hitmaker once again made his feelings for Gomez known via their collaborative and sexual dance routine. However, he later deleted the video clips.
In the video, Bieber went shirtless and wore low-rise basketball shorts teamed up with a backwards baseball hat and basketball shorts, while the "Come & Get It" songstress remained clothed, sporting a mid-riff baring blouse and tracksuit pants.
Their routine had a slow-movement with each step, including the moment when Bieber pinned Gomez to the wall and lifted her in his arms, corresponding with a heartfelt lyric.
Watch the video here!