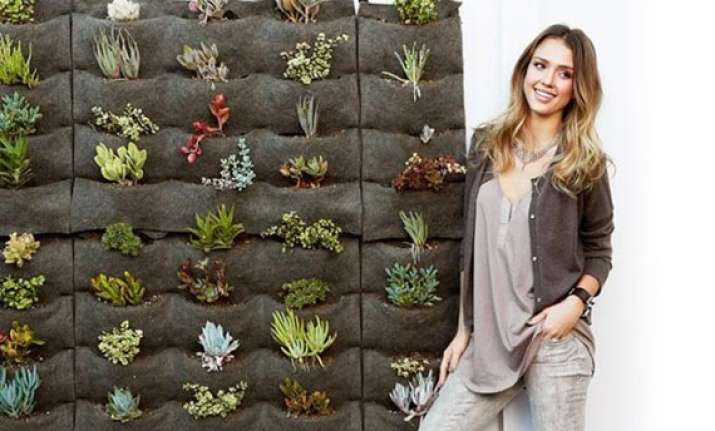 Los Angeles, June 6 : Actress Jessica Alba prefers using toxic free paint and furniture for her house.
Alba, who is proud to have an eco-friendly home and a baby brand called The Honest Company, recently wrote The Honest Life, a lifestyle guide outlining her principles of healthy living.
She revealed she likes toxic free paint and furniture, and made sure to source non-VOC paint and PVC-free vinyl chairs for her house, which she bought in 2008 with husband Cash Warren, reports dailymail.co.uk.
She had her living room couches especially made by a carpenter in Glendale, who made sure to stuff them with only non-toxic filler and used a flame-retardant-free grey velvet for the outer covering.
She also likes to hunt for decor items on Craigslist and This Is Not Ikea.
"I find that things that are mass-produced these days don't have the touch that older things have. I also like the story behind something, the fact that it's had a life,' Domainehome.com quoted her as saying.
She also likes to recycle furniture.
She told the blog that her daughter Haven's bedroom features a dresser that she picked up from an antiques shop and reconditioned, painting it turquoise. She also has an armchair which used to belong to "The Great Gatsby" author F. Scott Fitzgerald.