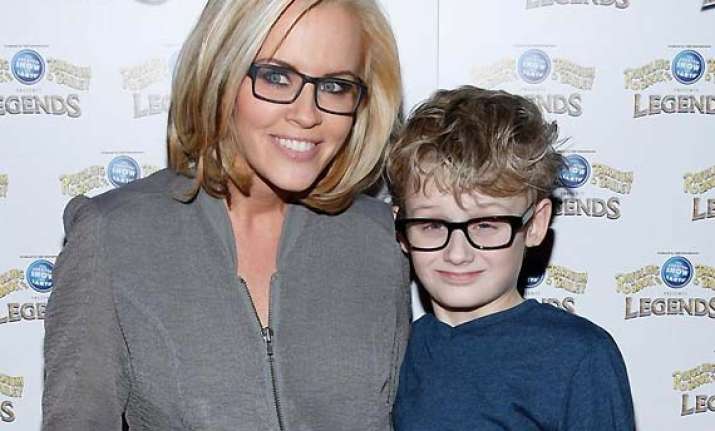 Los Angeles: Actress Jenny McCarthy was reported to the police by her son for texting while driving.
The former Playboy model admits Evan, 12, whom she has with ex-husband John Asher, once reported her, according to femalefirst.co.uk.
"We're driving in the car and of course I text and drive. He called the police on me and said, 'My mom is texting and driving right now'," she recalled on a radio show.
The 41-year-old star then quickly grabbed her son's phone and hurled it out of the window, to avoid getting in trouble with the law.
This isn't the first time Evan has called the police about his mother. He also rung them when she once slipped out of the house for a cigarette and he became anxious about her whereabouts.
The blonde beauty, who is engaged to Donnie Wahlberg, recently left Evan "horrified" after she had the sex talk with him.